20x100 Size Track Bolt For Excavator Track Roller Parts
20x100 Size Track Bolt For Excavator Track Roller Parts
?>
Brand :F-Times,AFA,UTD
Product origin :Quanzhou Fujian China
Delivery time :30 days
Supply capacity :20000pcs
40Cr heat treatment+intermediate frequency processingto ensure the hardness and tension of the bolt.
A wide range of track shoe bolts, track roller bolts, sprocket bolts etc., to meets the needs of most chassis armor and bucket parts.
| | |
| --- | --- |
| Brand Name | F-Times,AFA,UTD |
| Products Type | Track Roller BoltTrack Link |
| Place of Production | Quanzhou Fujian China |
| Use | Excavator, Bulldozer, ect |
| Technology | Forging Casting/Smooth Finish |
| Feature | Durable, Strong |
| Material | 45#,40Cr, 20CrMnTi |
| Color | Commonly use color, Customized |
| MOQ | 10pcs |
| Package | Customized |
| Shipment | FOB |
Method for determining the source of track bolt fracture
1. For the fracture caused by overload, the fiber area is the location of the fracture source. The fibrous zone with a circular ridge pattern always has its crack source at the innermost "crater".
2. For bolts, for brittle fractures, the source of fracture can be found by using the "radial" or "herringbone pattern" on the fracture.
3. In many cases, because the transient fault area on the fracture is easier to judge, and the source of the fault is generally opposite to the transient fault area, the source of the fault can be found according to this principle.
4. For the fatigue fracture, the source of the fracture can be found according to the converging point of the shell line.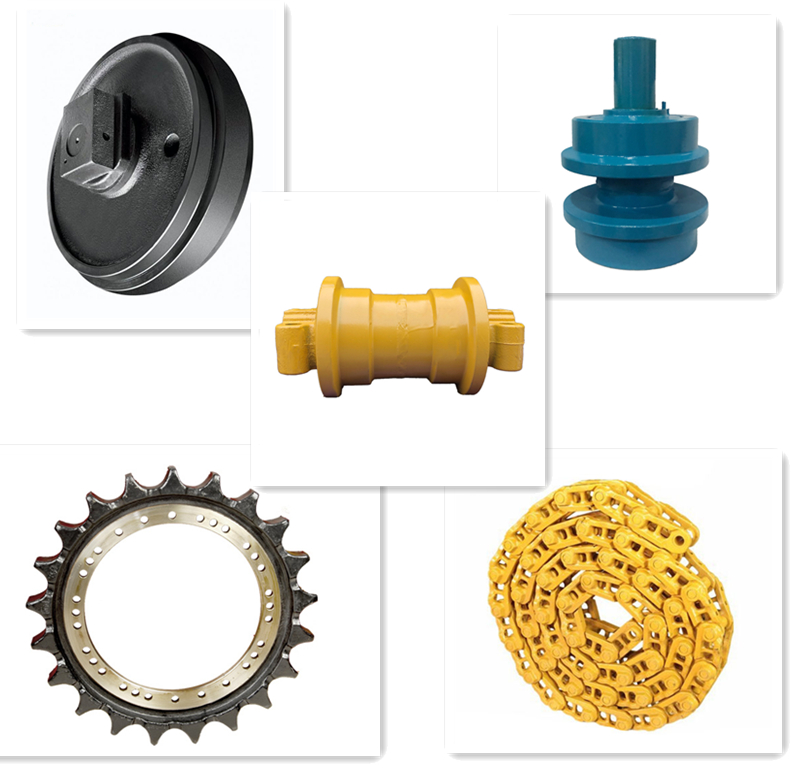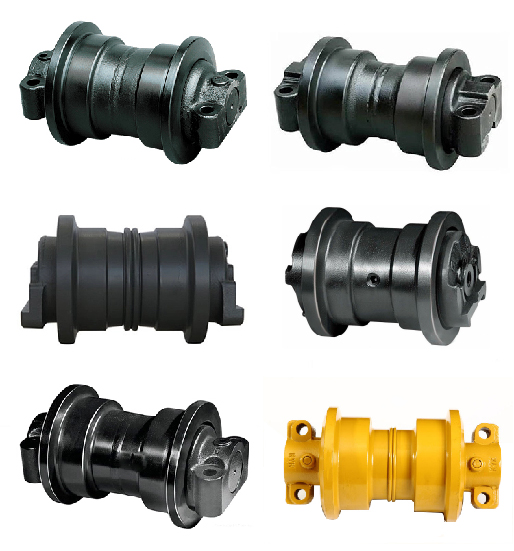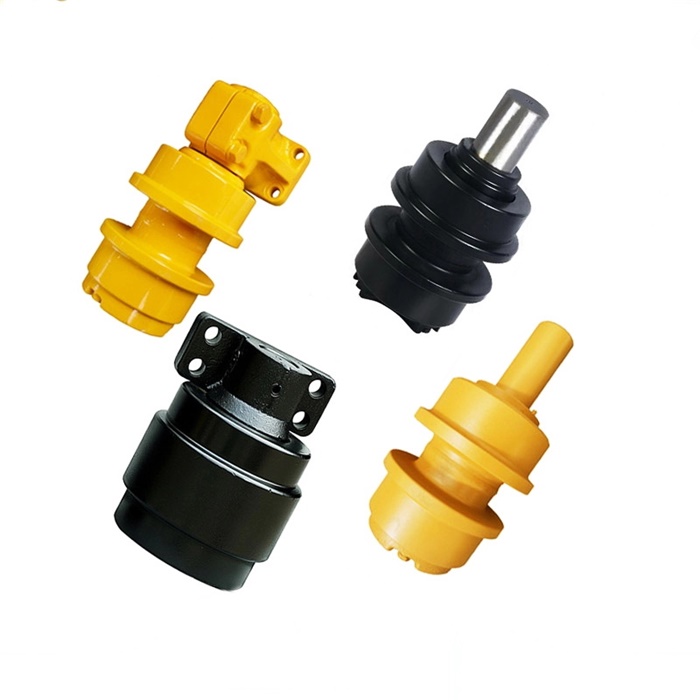 Deburring method for track bolts
Grinding and deburring
This kind of deburring includes vibration, sand blasting, roller and other methods, which are currently adopted by enterprises.
There is a problem that the removal is not very clean. It may require subsequent manual treatment of residual burrs or deburring with other methods. Suitable for small products with larger batches.
Ultrasonic deburring
Ultrasonic produces instant high pressure to remove burrs. To deal with some micro burrs, if the burrs need to be observed with a microscope, you can try to remove them with ultrasound.
Manual deburring
This method is also commonly used by general enterprises, using files, sandpaper, grinding heads, etc. as auxiliary tools. The file has manual file and pneumatic displacement. The labor cost is more expensive, the efficiency is not very high, and it is difficult to remove the complex cross hole. The technical requirements for workers are not very high. It is suitable for products with small burrs and simple product structure.
Chemical deburring
Using the principle of electrochemical reaction, it can automatically and selectively perform deburring on parts made of metal materials. It is suitable for internal burrs that are difficult to remove. It is suitable for small burrs (thickness less than 7 wires) for pumps and valves.
Get the latest price? We'll respond as soon as possible(within 12 hours)