Excavator Undercarriage Parts E320 Track Roller For CAT
Excavator Undercarriage Parts E320 Track Roller For CAT
?>
Brand :F-Times,AFA,UTD
Product origin :Quanzhou Fujian China
Delivery time :30 days
Supply capacity :20000 pcs
The material of E320 track track roller is 50Mn2, which is formed by forging. After the forming, the blank is quenched and tempered, and the hardness reaches 26 ~ 32HRC. It has high strength, plasticity, toughness and comprehensive mechanical properties.
| | |
| --- | --- |
| Brand Name | F-Times,AFA,UTD |
| Products Type | E320 Track roller |
| Place of Production | Quanzhou Fujian China |
| Use | Excavator, Bulldozer, ect |
| Technology | Forging Casting/Smooth Finish |
| Feature | Durable, Strong |
| Material | 40Mn, 50Mn |
| Color | Commonly use color, Customized |
| MOQ | 10pcs |
| Package | Customized |
| Shipment | FOB |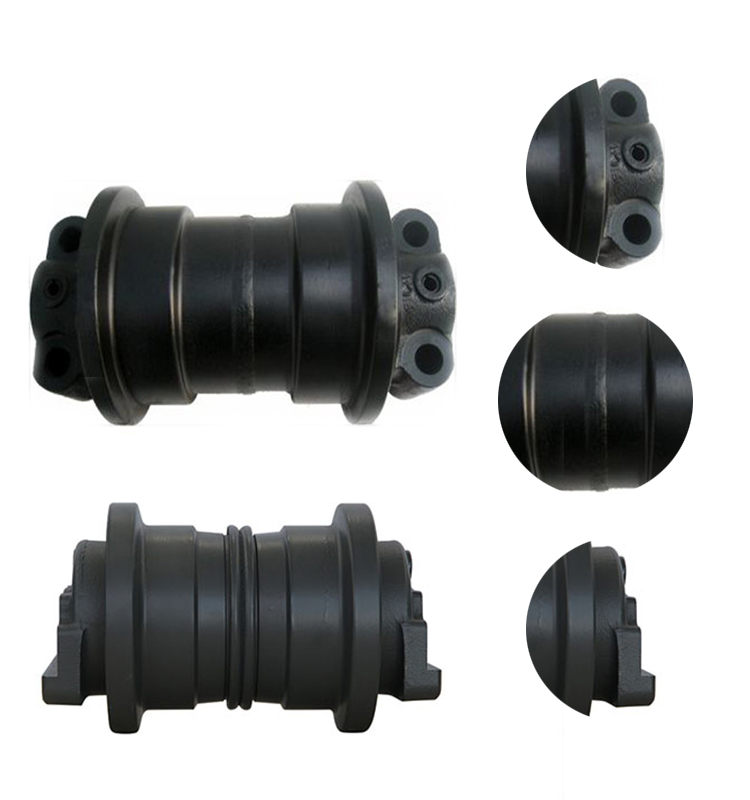 E320 track roller damage reasons
1, the spindle is damaged
Material is unqualified: We use a spectrometer to detect the content of each element of the main shaft damaged by the roller. The measured content of Mn is 0.59%, which is much different from the standard content (0.7% ~ 1.0%). This seriously affects the mechanical properties of the spindle.
Failure to heat treatment: Measure the hardness of the surface of the damaged spindle and the depth of the hardened layer, as shown in Table 1. The test data shows that both the surface hardening hardness and the depth of the hardened layer of the spindle fail to meet the design requirements, which seriously affects the strength, stiffness and wear resistance of the spindle.
2, wheel body damage
Inspect the damaged roller wheel body and find that the track surface of the wheel body is deformed, cracked, and blocks are dropped.
Severe wear: Wheel body wear is mainly manifested in the track surface, the guide cam flange and the bushing seat hole. This is because excavators often operate on sandy, muddy, and gravel sites, and a large amount of abrasive enters between the track surface of the track roller and the chain track, forming strong abrasive wear. Large compressive stresses are generated at the nodes, forming a lot of microscopic extrusion deformation and dry friction.
These dry frictions include both rolling friction and sliding friction, which causes serious wear of the track surface of the wheel body, resulting in a reduction in the rigidity and strength of the wheel body. After the flanges are severely worn, the track rollers are prone to derailment.
Failure in heat treatment: The surface hardness and the depth of the hardened layer of the wheel body damaged by the roller are measured. The data from the measured data show that the surface hardenedhardness and depth of the hardened layer of the wheel body have not reached the design requirements.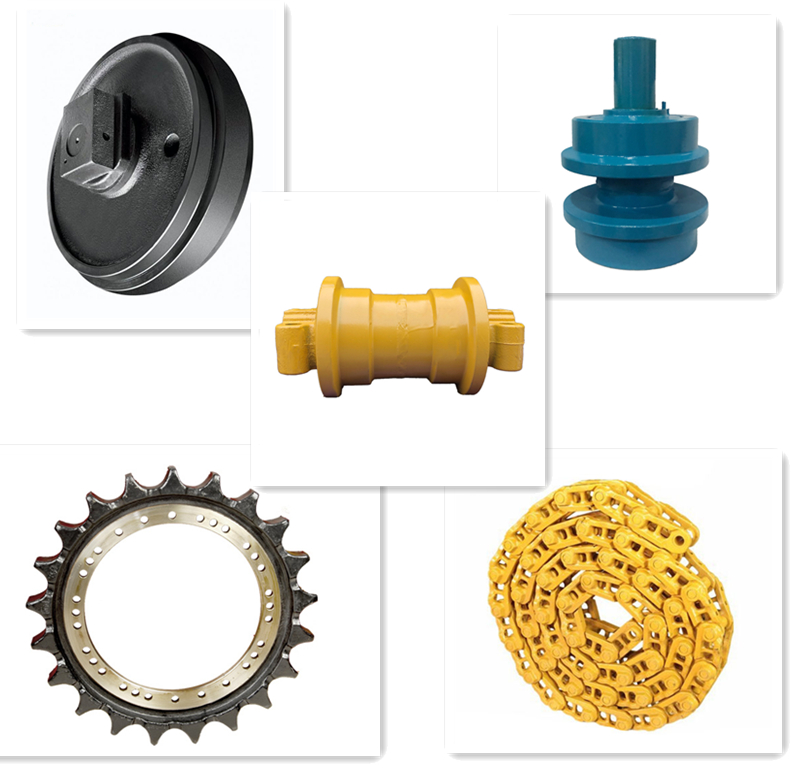 Causes of E320 track roller leakage:
  The first is that the supporting wheel is immersed in water for a long time during the excavator operation, which causes the floating seal ring and the O-ring ring groove to be corroded;The second is the construction in muddy water in winter, which caused the floating seal ring to freeze and fail.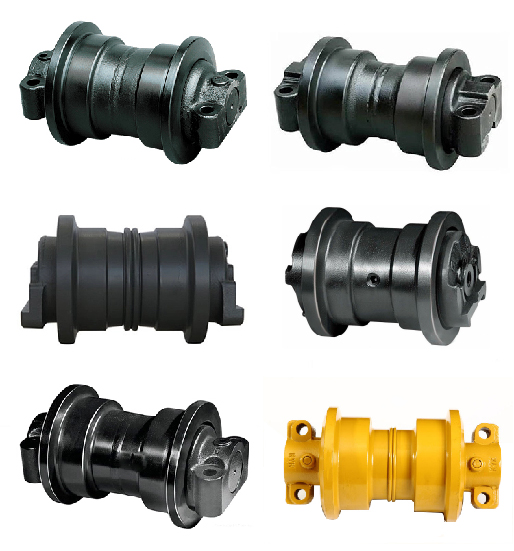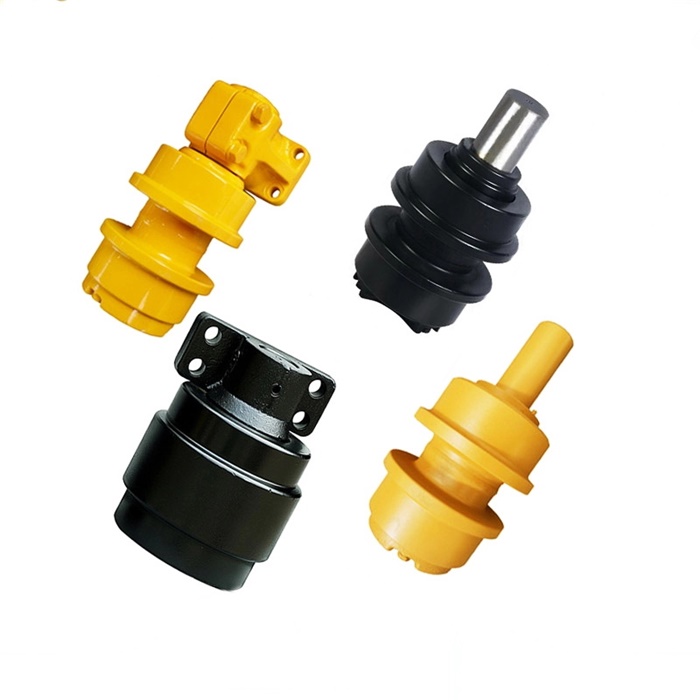 Track roller
Get the latest price? We'll respond as soon as possible(within 12 hours)