Excavator Undercarriage Parts E330 Sprocket For CAT
?>
Brand :F-Times,AFA,UDT
Product origin :Quanzhou Fujian China
Delivery time :30days
Supply capacity :20000pcs
After the standard heat treatment of the drive wheel blank of our sprocket, the hardness of the substrate reaches above HB235, and the drive teeth are subjected to medium frequency induction hardening and low temperature tempering. The surface hardness can reach HRC48-54, and the hardening depth is higher than 5-10mm (HRC45). It not only provides accurate power under harsh working conditions, but also has excellent wear resistance and has the effect of extending product life and reducing customer costs.
| | |
| --- | --- |
| Brand Name | F-Times,AFA,UTD |
| Products Type | E330 Sprocket |
| Place of Production | Quanzhou Fujian China |
| Use | Excavator, Bulldozer, ect |
| Technology | Forging Casting/Smooth Finish |
| Feature | Durable, Strong |
| Material | 45#,40Cr, 20CrMnTi |
| Color | Commonly use color, Customized |
| MOQ | 10pcs |
| Package | Customized |
| Shipment | FOB |
Adjustment of sprocket mounting engagement
When the sprocket is installed after being repaired or updated, the center distance between the two sprocket should be adjusted appropriately. The center distance needs to be calculated.
The center distance of the sprocket is appropriately adjusted according to the standard size to ensure normal meshing operation. Tooth-to-tooth correct meshing can achieve approximate theoretical rolling operation and prevent wear and noise.
When adjusting the center distance, the radial clearance of the sprocket should be strictly adjusted. The normal radial clearance is 0.15 ~ 0.3 (modulus), and it should not exceed or decrease.
The side clearance of the sprocket is also very important. Except that there are special rules for individual sprocket in W-4 single bucket excavator, the general sprocket should be installed according to the regulations.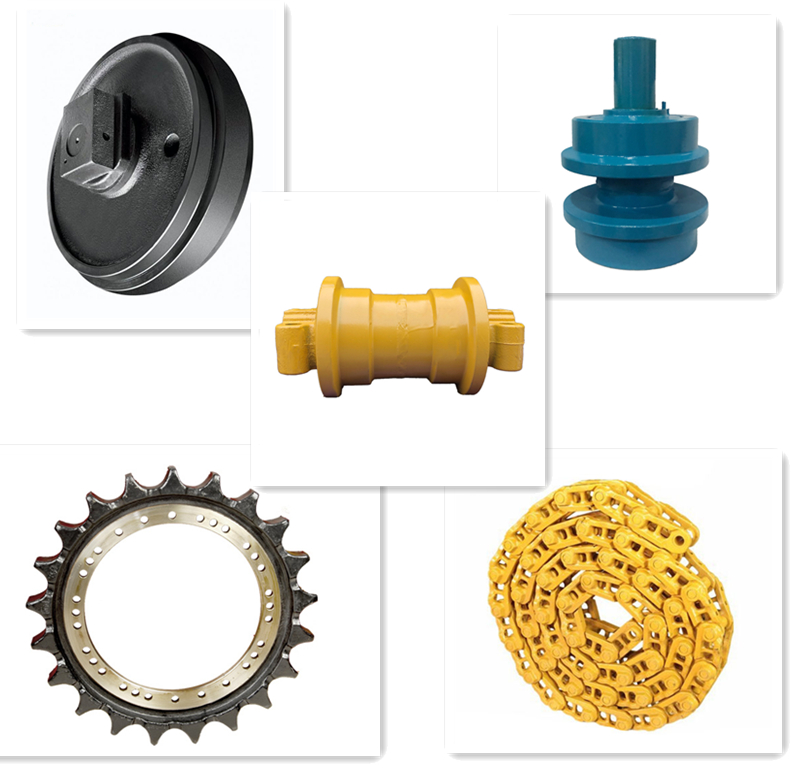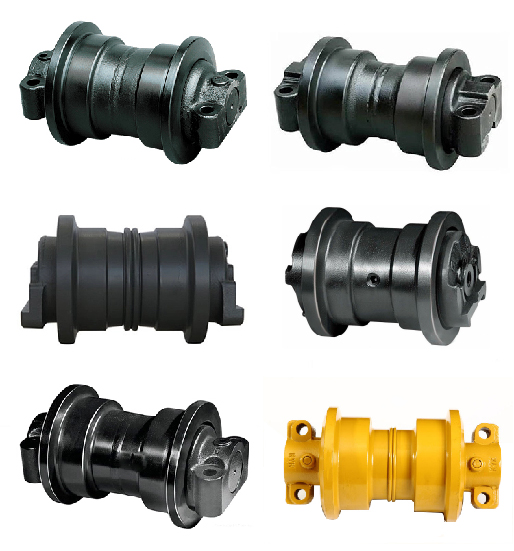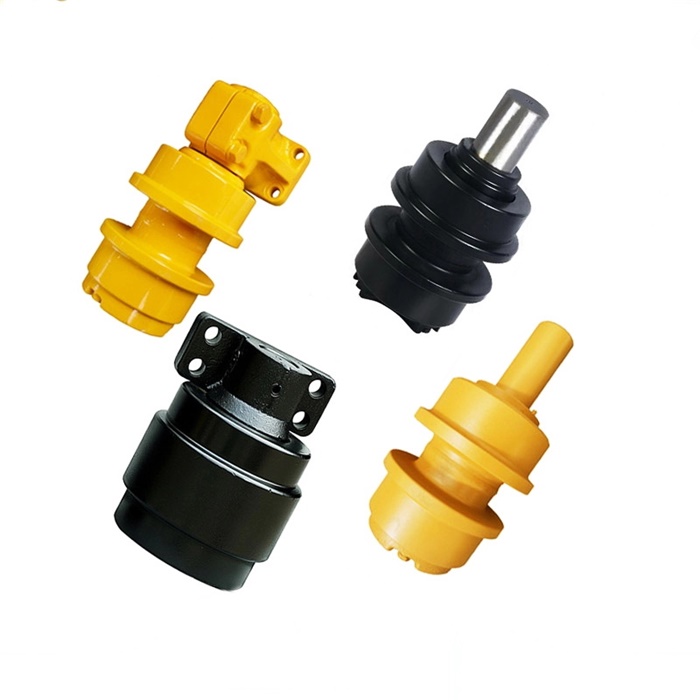 Inspection of sprocket meshing contact surface
After the sprocket is installed, you can apply a thin layer of colored lead oil on the tooth surface, make the sprocket rotate gently, and check the embossed traces after the tooth surface contacts. The effective contact surface of the sprocket must not be less than 45% along the tooth length direction and not less than 20% along the tooth height direction. It is theoretically impossible to make full contact in practice. The normal standard meshing contact surface requires 70% to 80% tooth length contact and 60% to 70% tooth height contact.
Get the latest price? We'll respond as soon as possible(within 12 hours)