Excavator Undercarriage Parts E330 Track Link For CAT
Excavator Undercarriage Parts E330 Track Link For CAT
?>
Brand :F-Times,AFA,UTD
Product origin :Quanzhou Fujian China
Delivery time :30days
Supply capacity :20000pcs
Excavator track link is a kind of mechanical parts machinery and equipment that can ensure the normal operation of the entire system software during the operation of machinery production enterprise products. It is because of the excavator track link. The huge excavator that can exist is able to "walk". The key to the track link of the popular excavator can grasp the effect of supporting.
| | |
| --- | --- |
| Brand Name | F-Times,AFA,UTD |
| Products Type | Track Link |
| Place of Production | Quanzhou Fujian China |
| Use | Excavator, Bulldozer, ect |
| Technology | Forging Casting/Smooth Finish |
| Feature | Durable, Strong |
| Material | 35Mn |
| Color | Commonly use color, Customized |
| MOQ | 10pcs |
| Package | Customized |
| Shipment | FOB |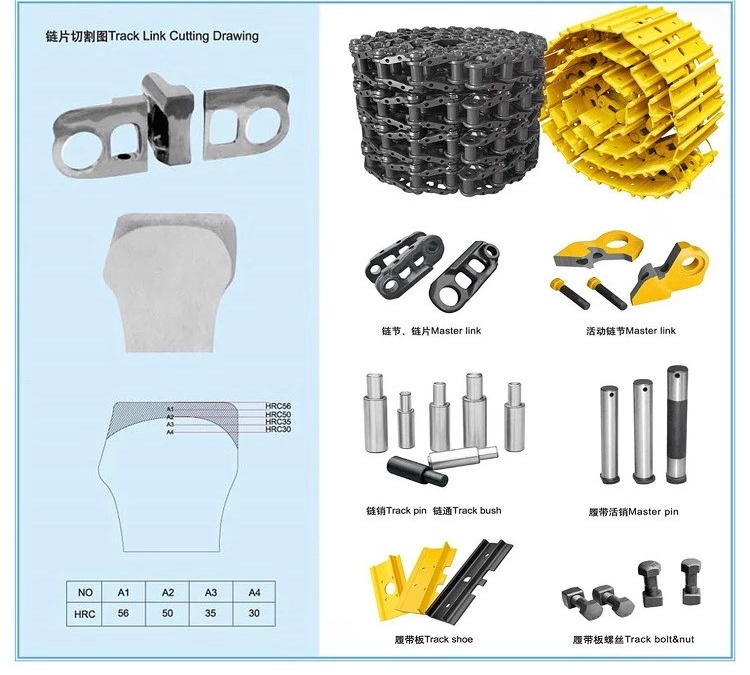 Excavator track links are prone to wear during use, mainly due to the following aspects
  1. Check whether the out-of-phase synchronizer gear sleeve is worn, if necessary, replace it. Pay attention to the device to ensure that it can fully mesh with the synchronizer gear sleeve.
  2. Check that if the synchronizer gear sleeve is not significantly worn, the driving gear of the excavator may not be the original material. If the meshing is not complete, the material of the driving gear of the excavator is not possible, and it will be easily worn, whether it is the tooth surface or the joint angle. .
  3. If the combined bearing clearance is large, rapid wear will also occur.
  4. Try not to glide in neutral, especially when the downgrade is down.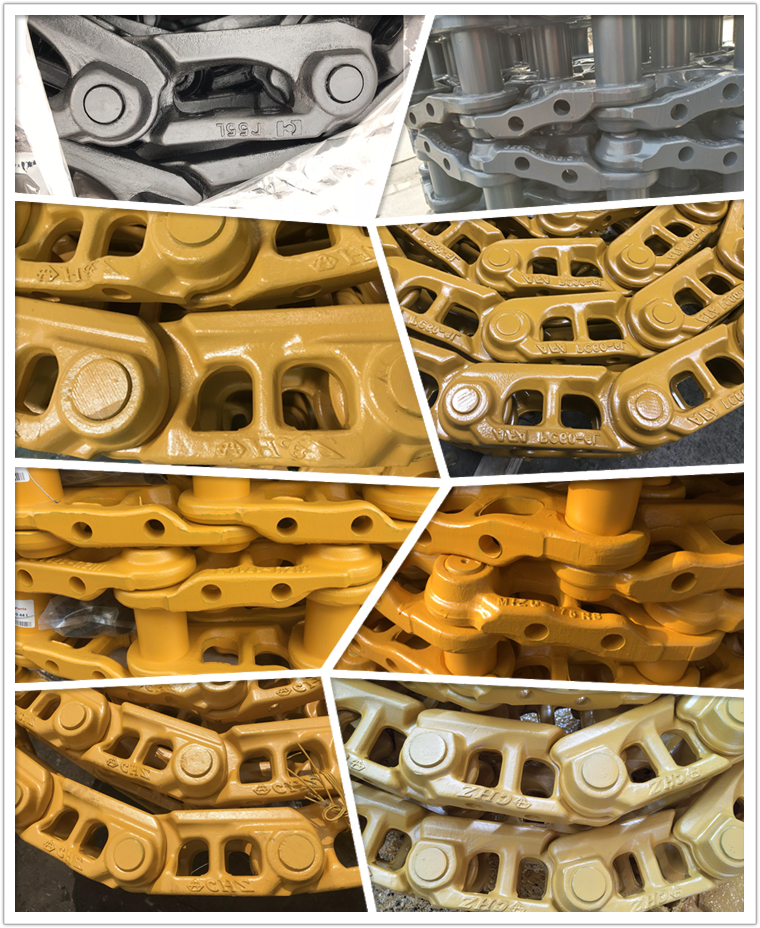 Our advantage
  1. Our chains are professionally designed to make the chain pins and chain sleeves more robust. The links between the links are connected by a chain pin and a chain sleeve, and the links and the sleeve are covered with a thick abrasive to prolong service life in a highly abrasive environment.
  2. The unique heat treatment process gives the chain a high quality surface hardness and excellent hardening depth and is resistant to wear and toughness.
  3. In the production process, the chain pin and the chain sleeve are matched in size to improve the firmness of the joint and improve the wear resistance, strength and durability to extend the service life.
  4. Perfect sealing performance, suitable for medium and high impact conditions. Such as alpine rocky land, forests, undulating terrain, etc.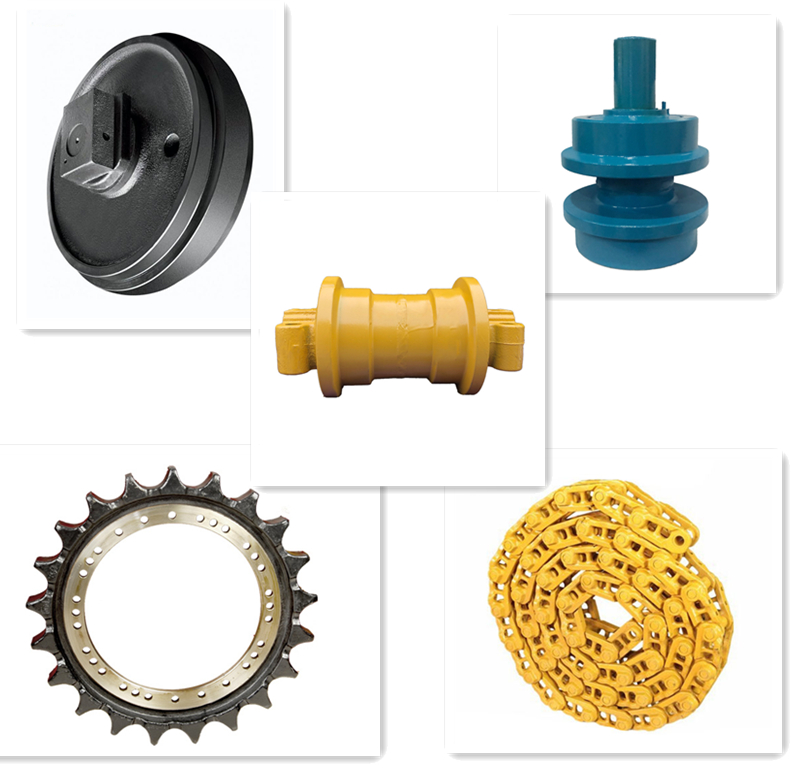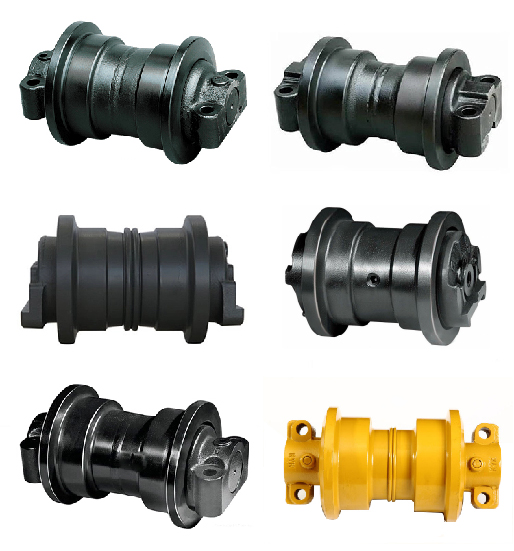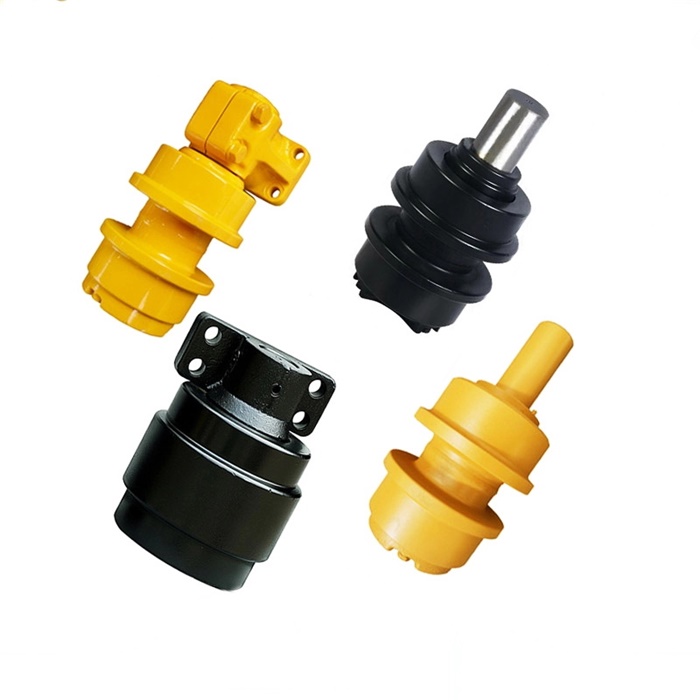 Track roller
Get the latest price? We'll respond as soon as possible(within 12 hours)