>
>
>
Excavator Undercarriage Parts EX100 EX120 Front Idler For HITACHI
Excavator Undercarriage Parts EX100 EX120 Front Idler For HITACHI
?>
Brand :F-Times,AFA,UTD
Product origin :Quanzhou Fujian China
Delivery time :30 days
Supply capacity :20000 pcs
The Idler body is a casting part, and the wheel body has durability and rust resistance after special heat treatment.
The Idler with the hardness of the wheel body diameter and the design of the guide shaft and the reasonable outer diamete to increases the wear life.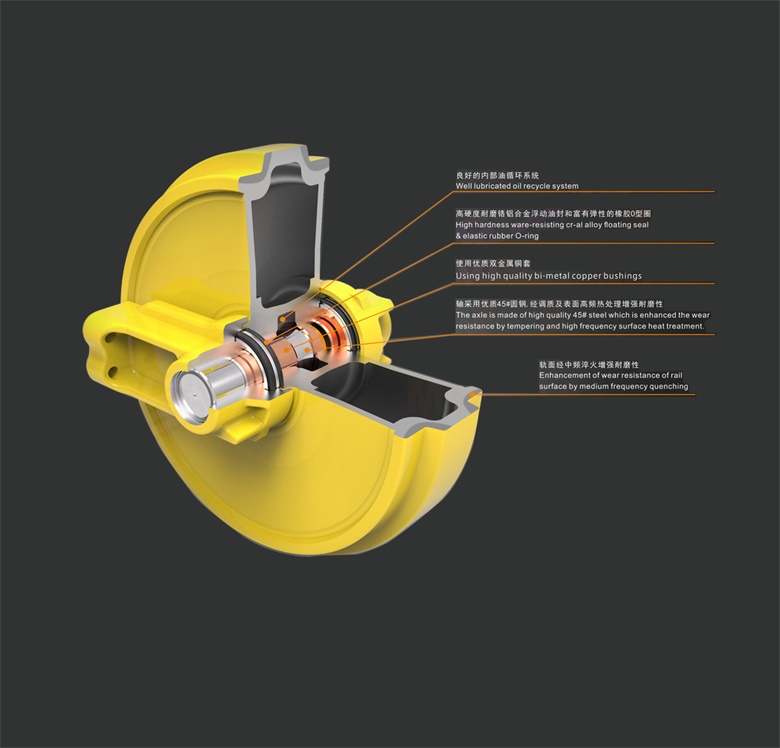 Causes of front idler damage of excavator
1. The front idler of the excavator is a bimetal sleeve sliding bearing of the front idler with different axial degrees. The crawler walking will produce vibration and impact. Once the geometric dimension is out of tolerance, the gap between the front idler shaft and the sleeve will be too small or no. Clearance, the thickness of the lubricant film is not enough or there is no lubricant film.
2. The surface roughness of the front idler axle is extremely poor. There are many metal peaks on the shaft surface, which destroys the integrity and continuity of the lubricant film between the shaft and the sliding bearing. During operation, a large amount of metal grinding debris will be generated in the lubricating oil, which will increase the surface roughness of the shaft and the bearing, and the lubrication condition will worsen, causing the front idler shaft and the sliding bearing to be severely worn.
3. The original idler structure of the excavator has defects. Lubricating oil is injected from the screw hole at the end of the front idler wheel and then gradually fills the entire cavity. In actual operation, if there is no special tool for oil injection, it is difficult for the lubricating oil to pass through the cavity around the front idler wheel only under the effect of its own gravity. And the gas in the cavity is not smoothly discharged, and it is difficult to fill the lubricating oil. The oil filling space of the original machine cavity is too small, causing a serious shortage of lubricating oil.
4. The lubricating oil in the gap between the front idler shaft and the bushing cannot take away the heat generated by the bearing because there is no oil passage, which causes the bearing's operating temperature to rise, the viscosity of the lubricating oil, and the thickness of the lubricating oil film to decrease.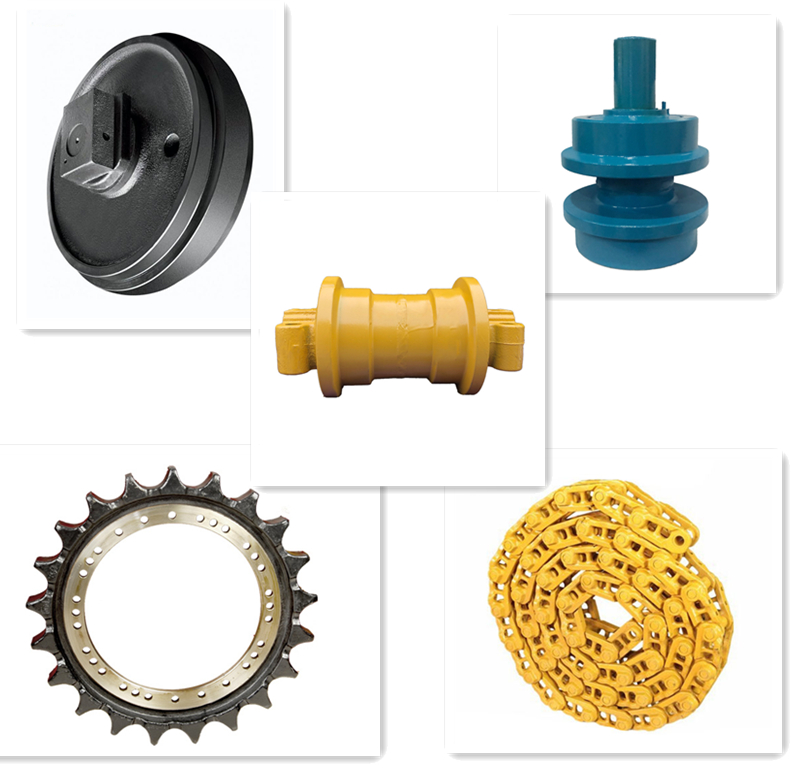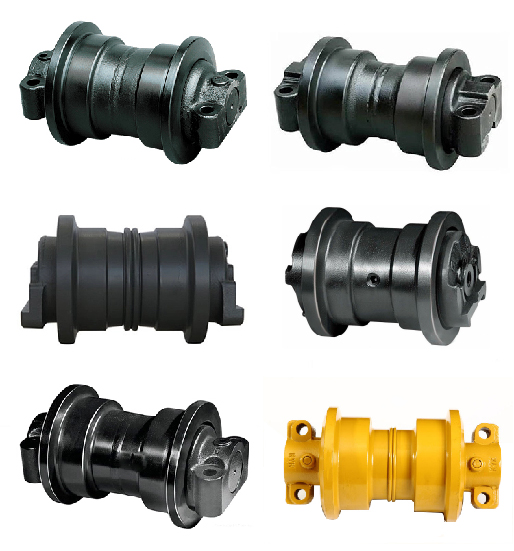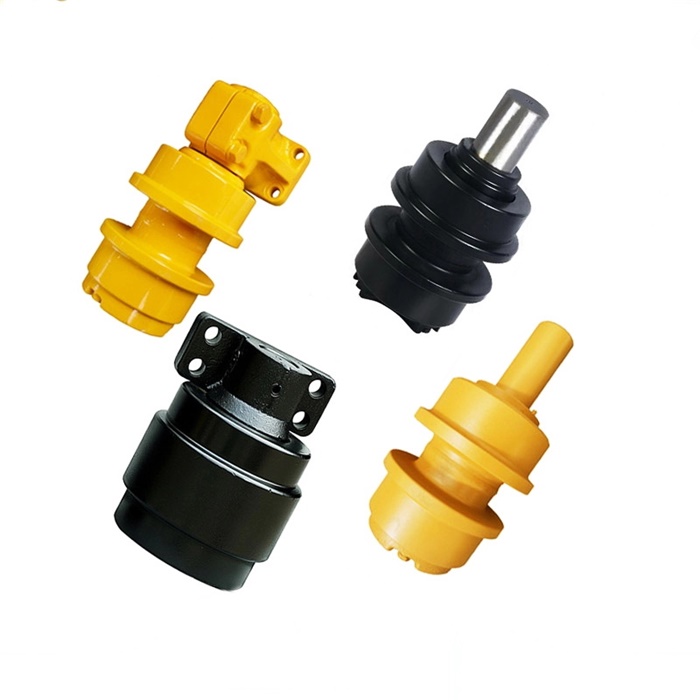 Track roller
Get the latest price? We'll respond as soon as possible(within 12 hours)