Excavator Undercarriage Parts EX200 Track Link For HITACHI
Excavator Undercarriage Parts EX200 Track Link For HITACHI
?>
Brand :F-Times,AFA,UTD
Product origin :Quanzhou Fujian China
Delivery time :30days
Supply capacity :20000pcs
The track link of the excavator belongs to the chassis moving device of the bulldozer; it supports the weight of the excavator and the external force generated at work; it reduces the ground specific pressure and has good stability; it improves the traction and climbing ability of the whole machine.
| | |
| --- | --- |
| Brand Name | F-Times,AFA,UTD |
| Products Type | Track Link |
| Place of Production | Quanzhou Fujian China |
| Use | Excavator, Bulldozer, ect |
| Technology | Forging Casting/Smooth Finish |
| Feature | Durable, Strong |
| Material | 35Mn |
| Color | Commonly use color, Customized |
| MOQ | 10pcs |
| Package | Customized |
| Shipment | FOB |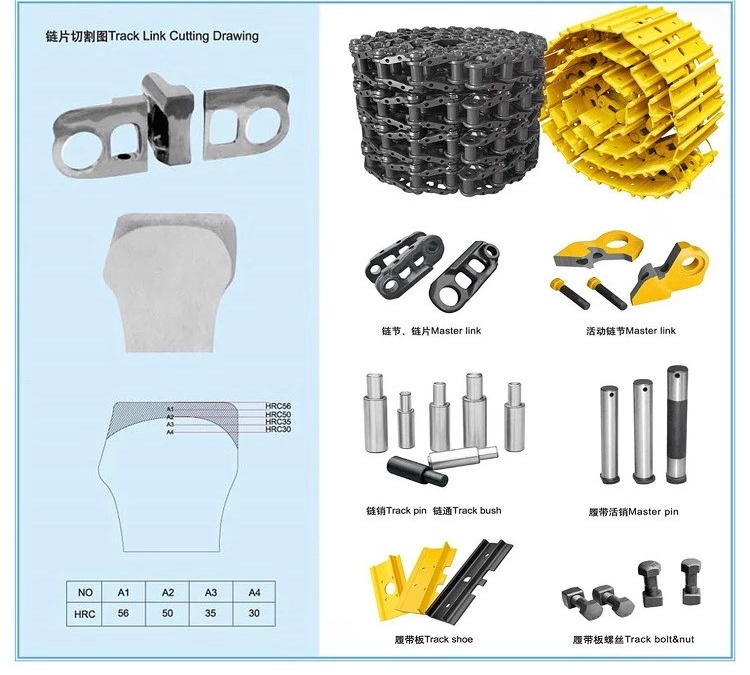 The role of EX200 track link
  The purpose is to ensure the wear resistance of the crawler chassis of the excavator, and for the long-term use of the crawler. Pins and pin holes are directly dry-friction, with fast wear and short life. When the tank is maintained, it is often found that the track pins are ground into a "sugar" shape. Track pins are also one of the wearing parts.
  Metal rubber hinged crawlers are vulcanized with multiple rubber collars on metal pins and press-fitted into the track shoe pin holes. In this way, there is no direct friction between the track pins and the track shoe pin holes. Only the rubber collar produces elastic twist when twisted , Low noise, long life, of course, the structure is also more complicated.
Product process  
  After quenching and tempering, the track surface of our excavator is hardened at intermediate frequency to ensure high strength and wear resistance. After quenching and tempering, the pin is tempered at the surface to ensure sufficient core strength and outer surface Abrasion resistance; after quenching and tempering, the pin sleeve is subjected to intermediate frequency quenching treatment on the inner and outer surfaces to ensure reasonable core strength and abrasion resistance on the inner and outer surfaces.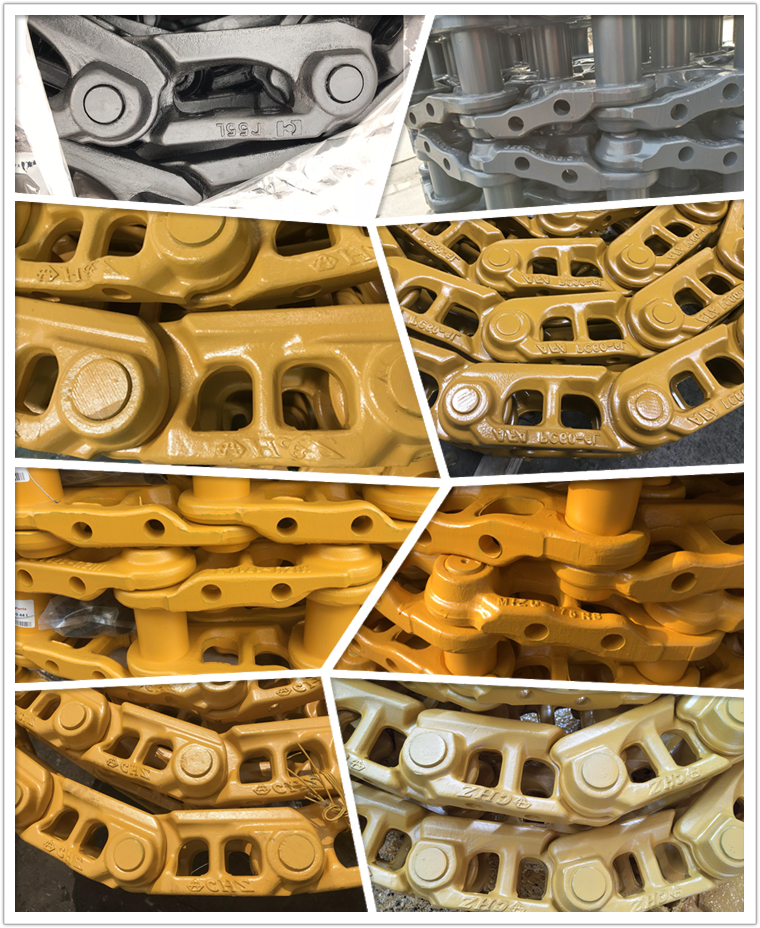 Our advantage
  1. Our chains are professionally designed to make the chain pins and chain sleeves more robust. The links between the links are connected by a chain pin and a chain sleeve, and the links and the sleeve are covered with a thick abrasive to prolong service life in a highly abrasive environment.
  2. The unique heat treatment process gives the chain a high quality surface hardness and excellent hardening depth and is resistant to wear and toughness.
  3. In the production process, the chain pin and the chain sleeve are matched in size to improve the firmness of the joint and improve the wear resistance, strength and durability to extend the service life.
  4. Perfect sealing performance, suitable for medium and high impact conditions. Such as alpine rocky land, forests, undulating terrain, etc.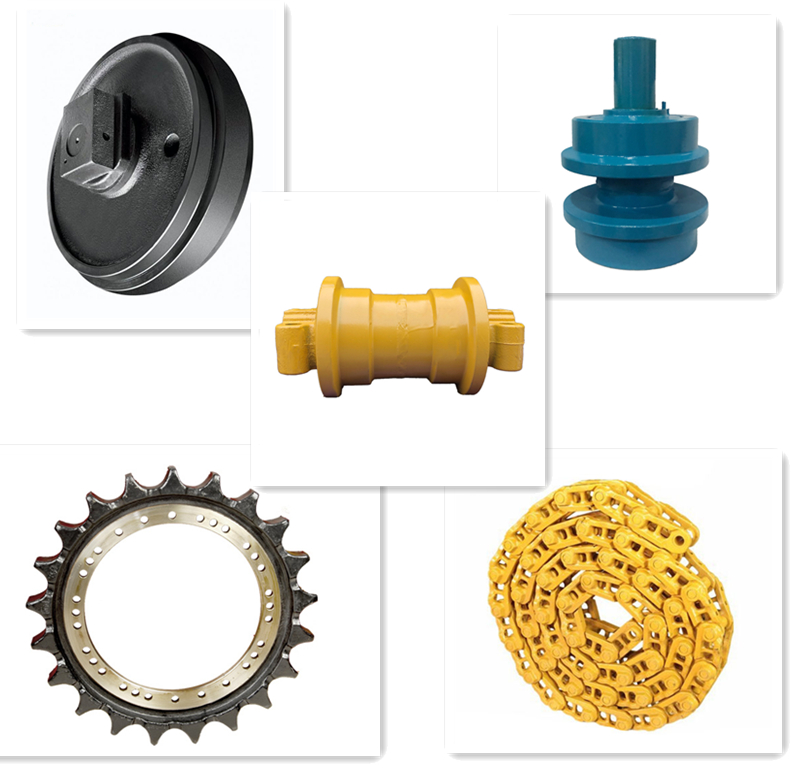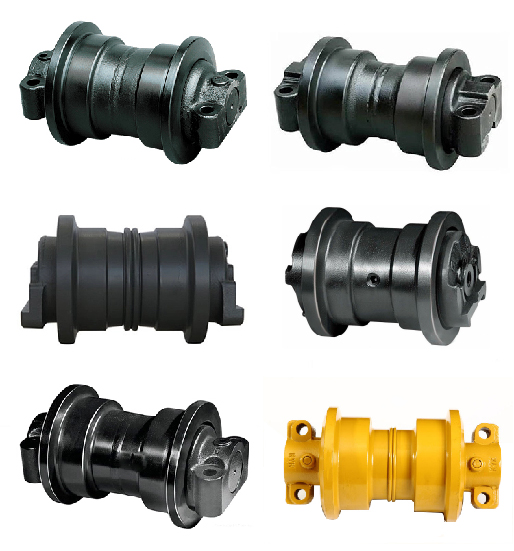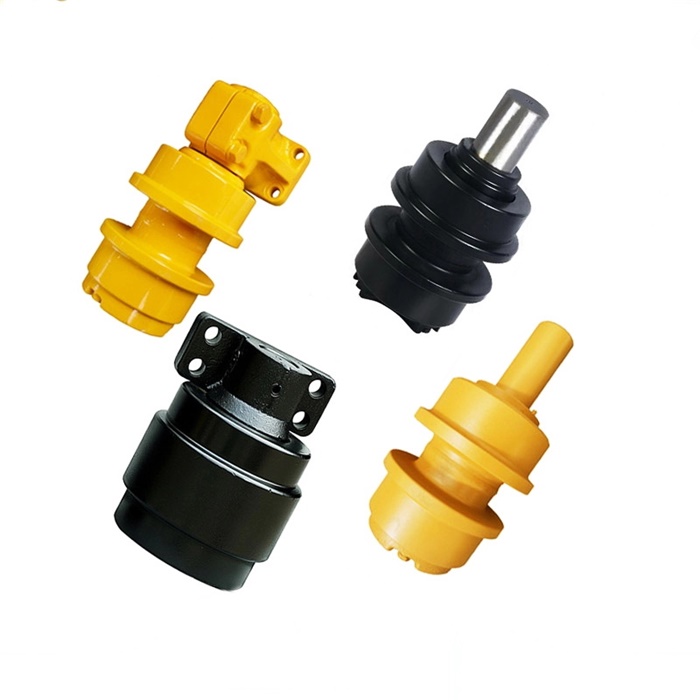 Track roller
Get the latest price? We'll respond as soon as possible(within 12 hours)