>
>
>
Excavator Undercarriage Parts EX300 Track Link For HITACHI
Excavator Undercarriage Parts EX300 Track Link For HITACHI
?>
Brand :F-Times
Product origin :Quanzhou Fujian China
Delivery time :30 days
Supply capacity :20000 pcs
Each part of theEX300 track link is made of 35MnB special steel and heat treated to improve strength, wear resistance and impact resistance. Long service life, easy to disassemble, and regular maintenance can increase the service life of the track link.
| | |
| --- | --- |
| Brand Name | F-Times,AFA,UTD |
| Products Type | Track Link |
| Place of Production | Quanzhou Fujian China |
| Use | Excavator, Bulldozer, ect |
| Technology | Forging Casting/Smooth Finish |
| Feature | Durable, Strong |
| Material | 35Mn |
| Color | Commonly use color, Customized |
| MOQ | 10pcs |
| Package | Customized |
| Shipment | FOB |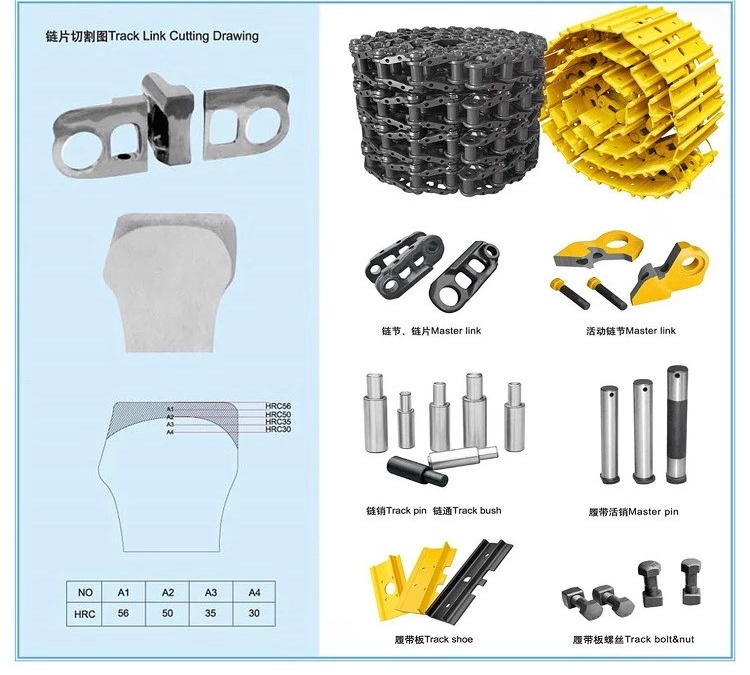 Excavator side drive wheel and chain maintenance matters
  1. The side transmission gear is an external open transmission with low speed and large load, which is susceptible to contamination by dust and sludge. Before starting, you should use an oil pot to pour lubricant on the gear, and ensure that the dust is removed once a week to extend its working life. Do not apply grease to the side drive gears, as the grease will stick to the sand and dust, which will accelerate the wear of the gears.
  2. In addition, the large ring gear and the drive wheel are fixed with bolts, which need to be checked and tightened once a week. The drive chain is also the final transmission component of a small excavator. Its transmission load is very large, and it is subject to the impact of driving and braking, which requires careful maintenance.
  3. The sleeve roller chain will stretch during work. This is caused by the wear caused by the wear between the sleeve and the roller. Therefore, the thinner lubricant should be used to fill the gap between the chain plates. On the loose side of the chain so that the oil enters the gap between the chain plates, then wipe off the excess oil with cotton yarn. Do not use butter or high-viscosity oil on the chain to lubricate. Sprocket.
  4. If the chain is seriously contaminated, remove it and clean it with gasoline, put it in the lubricant for half an hour, and then remove it to wipe off the excess oil and continue to load the car.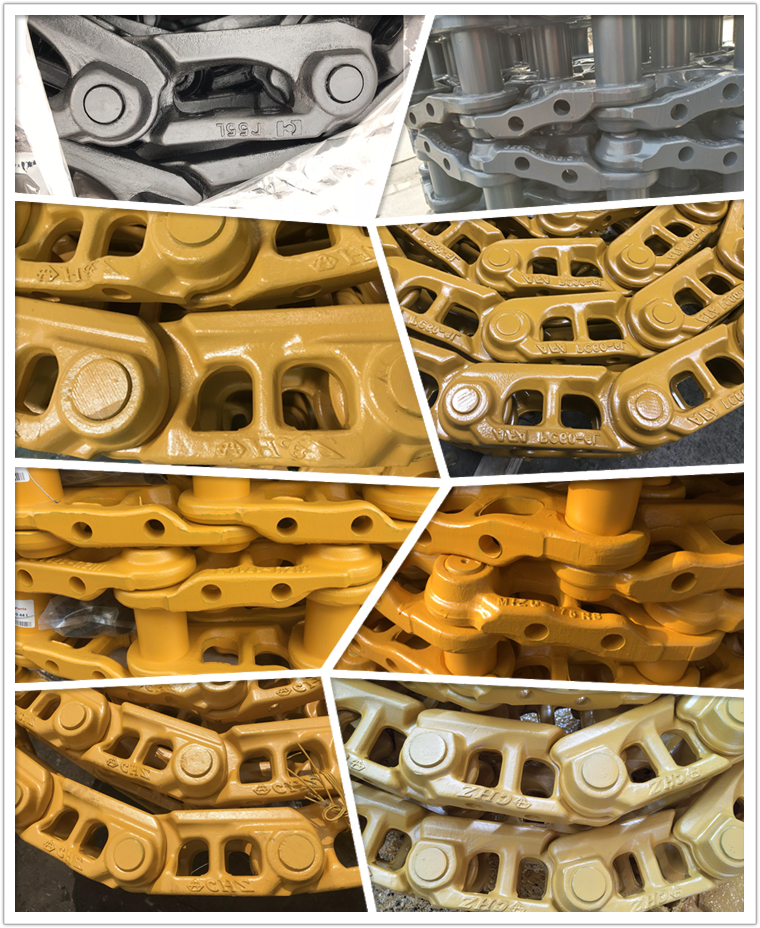 Detection method of abnormal noise of excavator
  After the excavator has a problem with the abnormal noise of the engine, it first suspects that the timing chain is worn. At this time, it is necessary to open the valve chamber cover and check the timing chain, the chain presser and the tensioner, although the timing chain cannot be distinguished by the naked eye. However, you can focus on the chain presser. If the chain presser has visible signs of wear by the naked eye, use a vernier caliper to measure that the tensioner extends beyond 26mm, and you can judge that the timing chain has been stretched and needs to be replaced.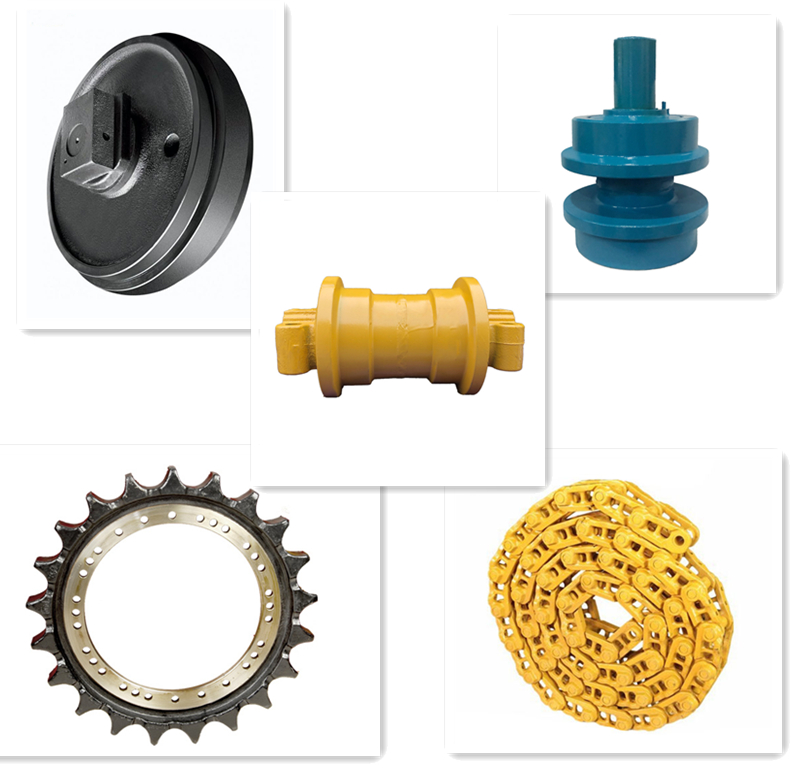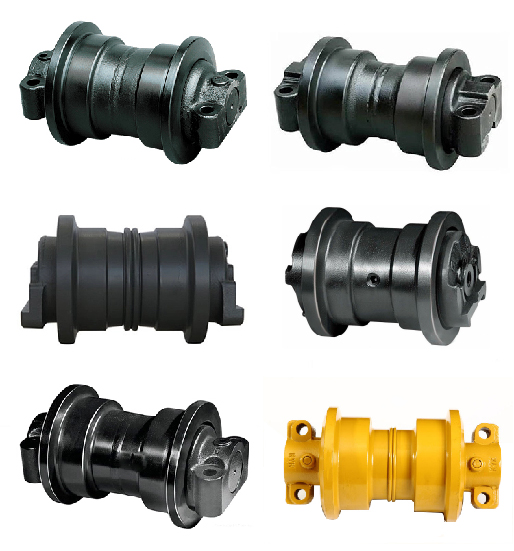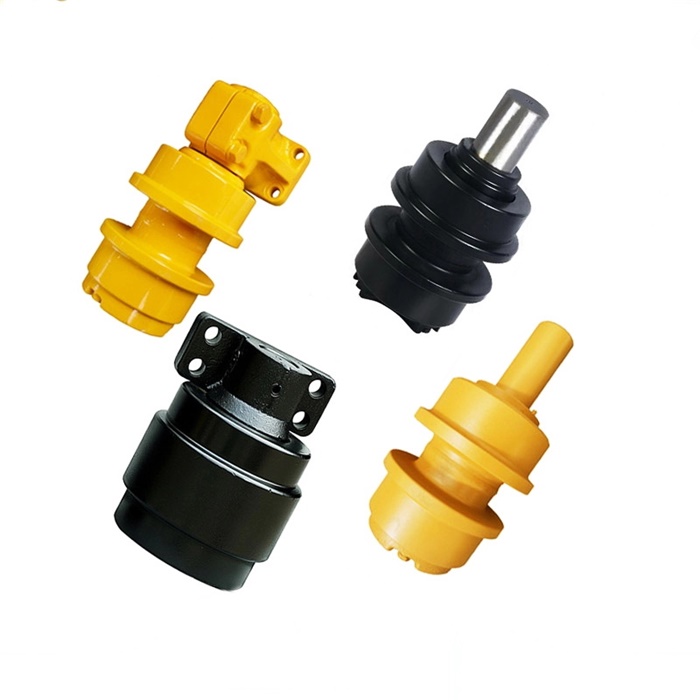 Track roller
Get the latest price? We'll respond as soon as possible(within 12 hours)