Excavator Undercarriage Parts EX400 Carrier Roller For HITACHI
Excavator Undercarriage Parts EX400 Carrier Roller For HITACHI
?>
Brand :F-Times,AFA,UTD
Product origin :Quanzhou Fujian China
Delivery time :30days
Supply capacity :20000pcs
EX400 carrier roller adopts forged wheel body, which has high overall strength and long service life. Inductively hardened rims do not crack or break even under the most demanding conditions. Unique sealing scheme can guarantee the sealing effect. The large-sized spindle and sleeve design make it able to carry heavy loads during high-intensity operation.
| | |
| --- | --- |
| Brand Name | F-Times,AFA,UTD |
| Products Type | Carrier roller |
| Place of Production | Quanzhou Fujian China |
| Use | Excavator, Bulldozer, ect |
| Technology | Forging Casting/Smooth Finish |
| Feature | Durable, Strong |
| Material | 40Mn, 50Mn |
| Color | Commonly use color, Customized |
| MOQ | 10pcs |
| Package | Customized |
| Shipment | FOB |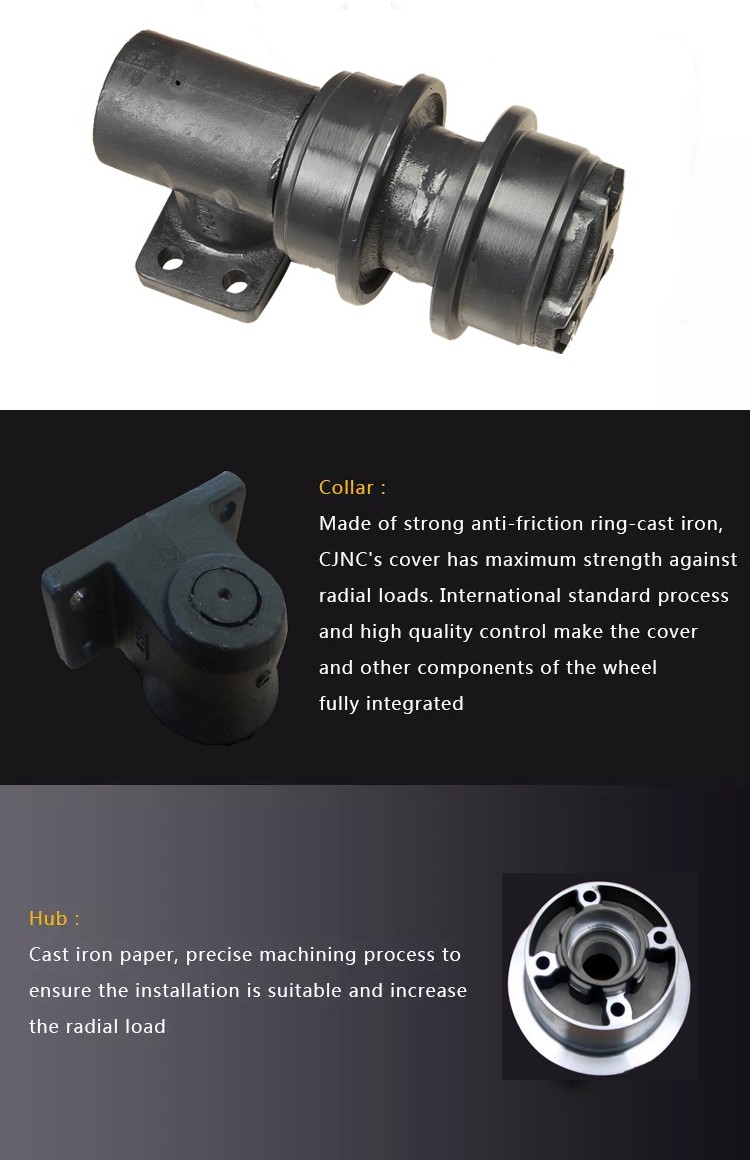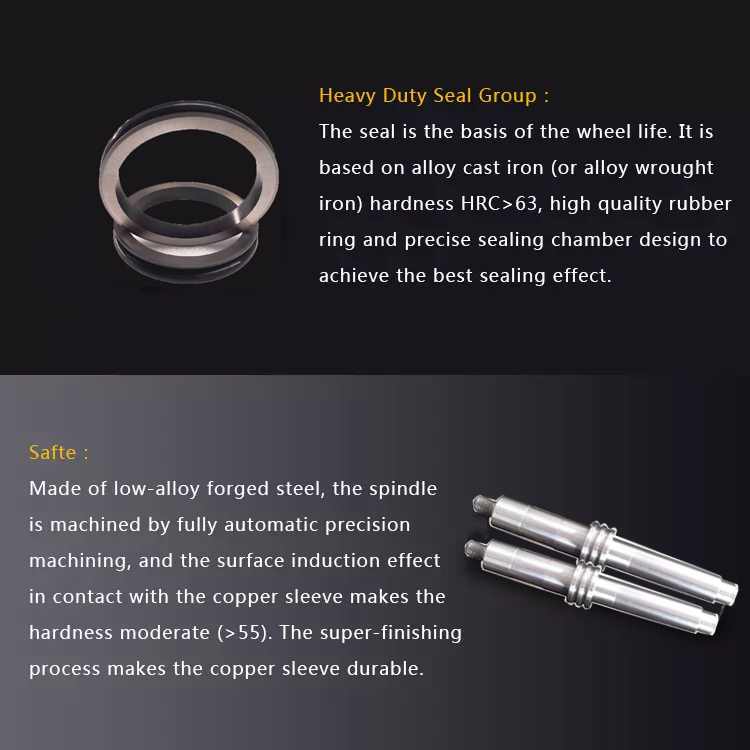 Carrier roller use precautions

1. Avoid sprocket immersion in mud water.
2. Always keep the X-frame inclined platform clean, and do not allow too much dirt and gravel to accumulate to hinder the rotation of the supporting sprocket.
3. It is necessary to keep the track roller dry in winter, because there is a floating seal between the outer wheel of the track roller and the shaft. If there is water at night, ice will form. When moving the excavator, the floating seal will be scratched when it comes into contact with ice. Causes oil leakage.
4. If the supporting sprocket is often damaged, it may be related to the walking habits of the excavator. When the excavator is moving forward, the motor is in front, and the guide wheels are at the rear, the upper side of the crawler is tensioned, the lower side is loose, and the supporting sprocket is stressed. It can extend the service life of the supporting sprocket.
5. Using poor quality bolts or supporting sprocket can easily cause the supporting sprocket to fall or be damaged. It is recommended to use a better quality chain sprocket when replacing, the original factory is the best.
Note: The carrier roller is filled with lubricating oil at one time. If the oil leaks, you can only replace it with a new carrier roller.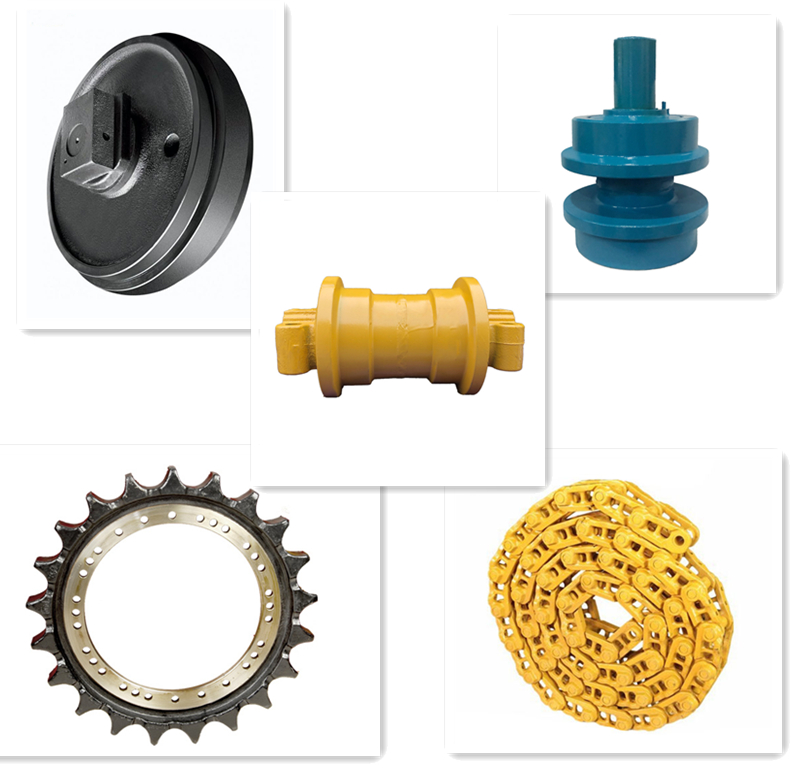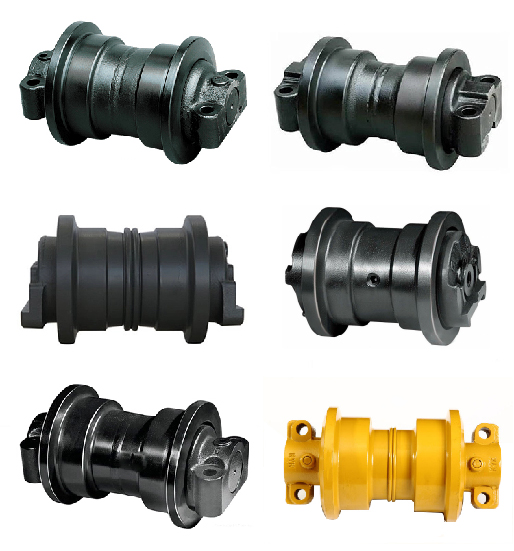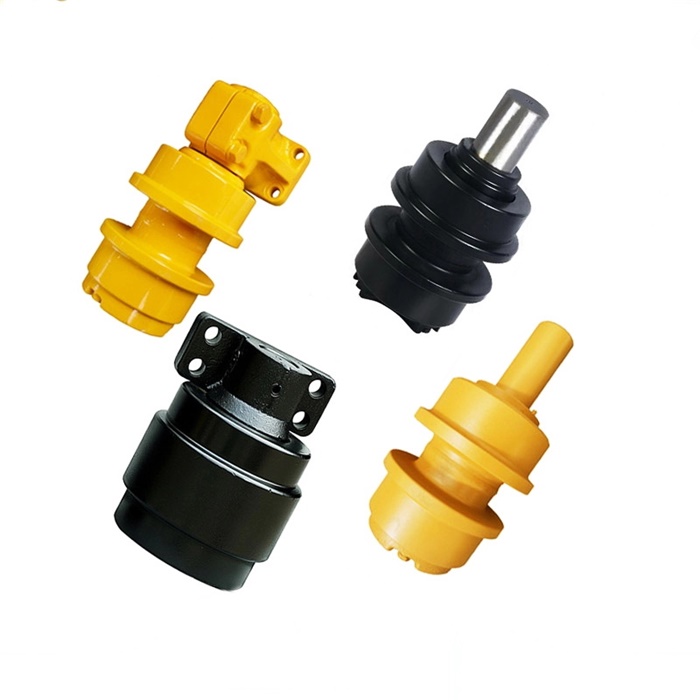 What is the difference between HITACHI excavator carrier roller and roller
1. Carrier roller: Only bear the sinking weight of the upper track, and the bearing capacity is small (far less than the load of the bearing wheel). Rolling bearings are generally used and installed above the track frame, away from the ground. It is relatively loose, has low friction, is easy to rotate, and has low friction with the track chain to prevent mutual wear.
2. Track rollers: heavy bearing, high strength requirements, generally use sliding bearings; and the installation position is close to the ground, often immersed in rock, soil and mud water, high sealing requirements, tight seals, high friction, not easy to rotate, only load bearing Only then can it turn.
If a roller is used to replace the supporting sprocket, the wheels will not rotate, the track chain and the wheel will rub against each other, and it is easy to wear prematurely. Therefore, the supporting sprocket cannot be replaced by a supporting wheel.
Get the latest price? We'll respond as soon as possible(within 12 hours)