Excavator Undercarriage Parts EX400 Track Link For HITACHI
Excavator Undercarriage Parts EX400 Track Link For HITACHI
?>
Brand :F-Times,AFA,UTD
Product origin :Quanzhou Fujian China
Delivery time :30days
Supply capacity :20000pcs
The chain is forged with 35MnB special steel, and the technology of strengthening structure and advanced quenching heat treatment hardening process make the product excellent in toughness and wear resistance, continuous, no cracking, no bending. The heat treatment layer depth is 0.8CM. And it has a self-sufficient lubrication system that automatically separates sand from gravel during work, significantly improving the life of the chain.
| | |
| --- | --- |
| Brand Name | F-Times,AFA,UTD |
| Products Type | Track Link |
| Place of Production | Quanzhou Fujian China |
| Use | Excavator, Bulldozer, ect |
| Technology | Forging Casting/Smooth Finish |
| Feature | Durable, Strong |
| Material | 35Mn |
| Color | Commonly use color, Customized |
| MOQ | 10pcs |
| Package | Customized |
| Shipment | FOB |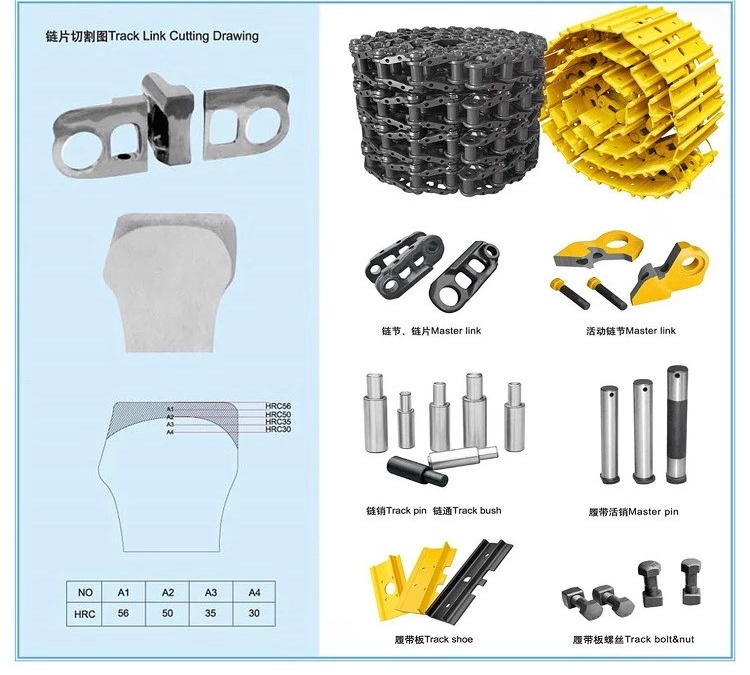 Track link tightness measurement
  It is relatively easy to measure the tightness of the track link. As long as you master the measurement methods and skills, you can complete it quickly and accurately.
  First find a smooth road, run the excavator at low idle speed, and make the excavator run forward the length of the track pads on the ground (the guide wheel is forward of the excavator), then stop the excavator slowly Stop abruptly, stop slowly.
  Second, find an iron rod or a relatively straight wooden rod (or pick a suitable straight object on the spot) and place it on the track plate between the guide wheel and a sprocket, because it is not easy to measure the accuracy.
  Then measure the larger gap between the iron rod or other reference and the track (normally large standard gap is 10-30mm).
Track link adjustment
  The track of the excavator has abnormal noise, wear, or dropped the chain directly, then the track adjustment must be performed at this time, and it must not be removed!
  Add grease or release grease (butter) to increase or decrease tension. If the tension is still low after grease is added, it means that the track pins and bushes are seriously worn. In this case, you can only replace them with new ones. Prevents the track from falling off.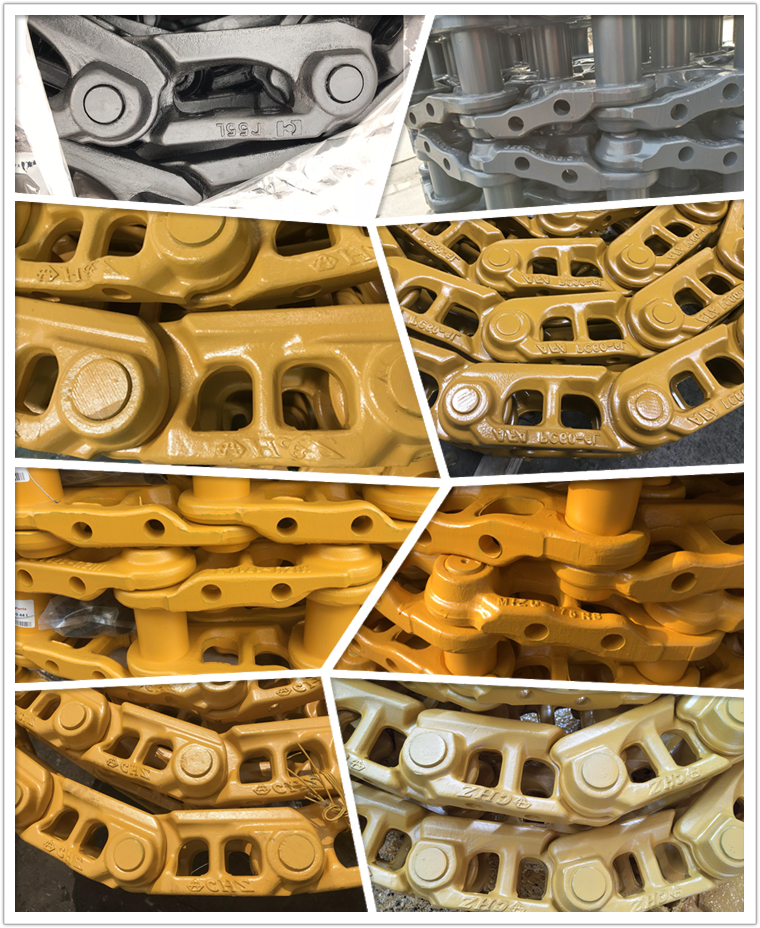 Our advantage
  1. Our chains are professionally designed to make the chain pins and chain sleeves more robust. The links between the links are connected by a chain pin and a chain sleeve, and the links and the sleeve are covered with a thick abrasive to prolong service life in a highly abrasive environment.
  2. The unique heat treatment process gives the chain a high quality surface hardness and excellent hardening depth and is resistant to wear and toughness.
  3. In the production process, the chain pin and the chain sleeve are matched in size to improve the firmness of the joint and improve the wear resistance, strength and durability to extend the service life.
  4. Perfect sealing performance, suitable for medium and high impact conditions. Such as alpine rocky land, forests, undulating terrain, etc.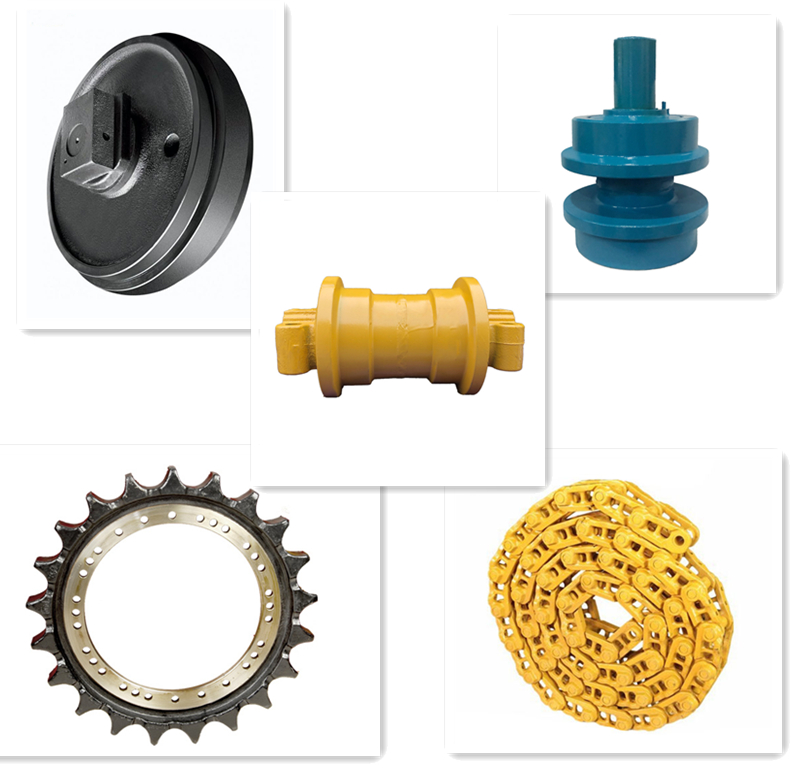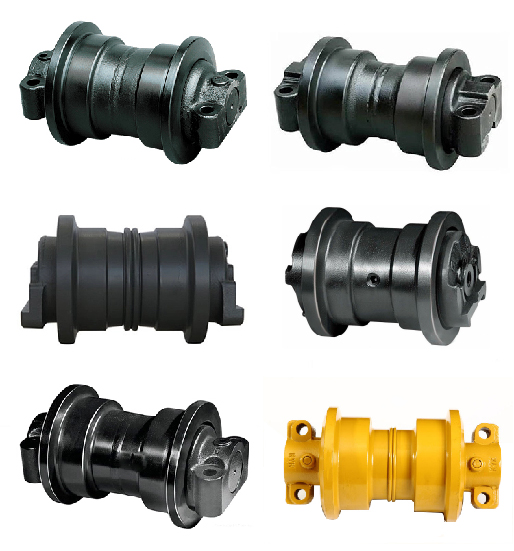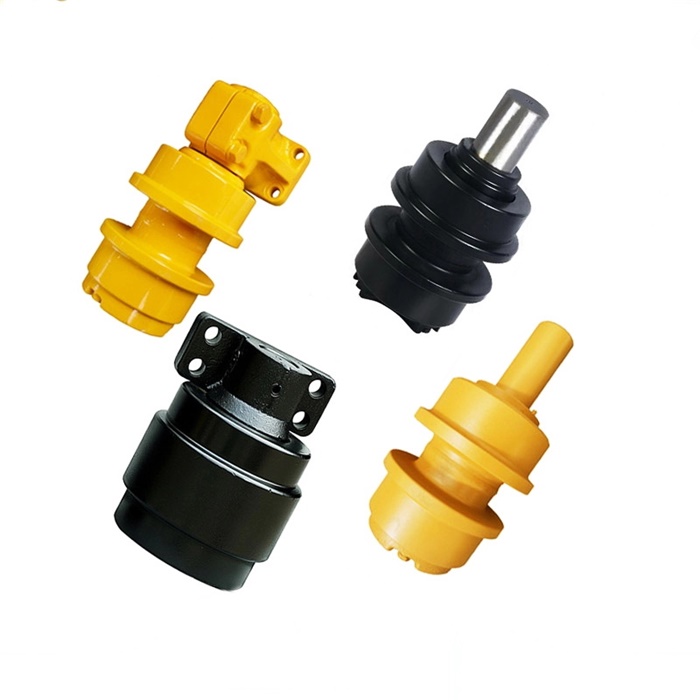 Track roller
Get the latest price? We'll respond as soon as possible(within 12 hours)