Excavator Undercarriage Parts EX60 Front Idler For HITACHI
Excavator Undercarriage Parts EX60 Front Idler For HITACHI
?>
Brand :F-Times,AFA,UTD
Product origin :Quanzhou Fujian China
Delivery time :30days
Supply capacity :20000pcs
Our Idler is made of alkaline phenolic resin sand or water glass sand.
The wheel and rail surface is heated by matrix normalizing+medium frequency induction.
The surface hardness achievable HRC48-58 and the hardening depth is 4-6mm (HRC45) the above.It has rugged high impact and proper wear resistance.
| | |
| --- | --- |
| Brand Name | F-Times,AFA,UTD |
| Products Type | Front Idler |
| Place of Production | Quanzhou Fujian China |
| Use | Excavator, Bulldozer, ect |
| Technology | Forging Casting/Smooth Finish |
| Feature | Durable, Strong |
| Material | 40Mn, 50Mn |
| Color | Commonly use color, Customized |
| MOQ | 10pcs |
| Package | Customized |
| Shipment | FOB |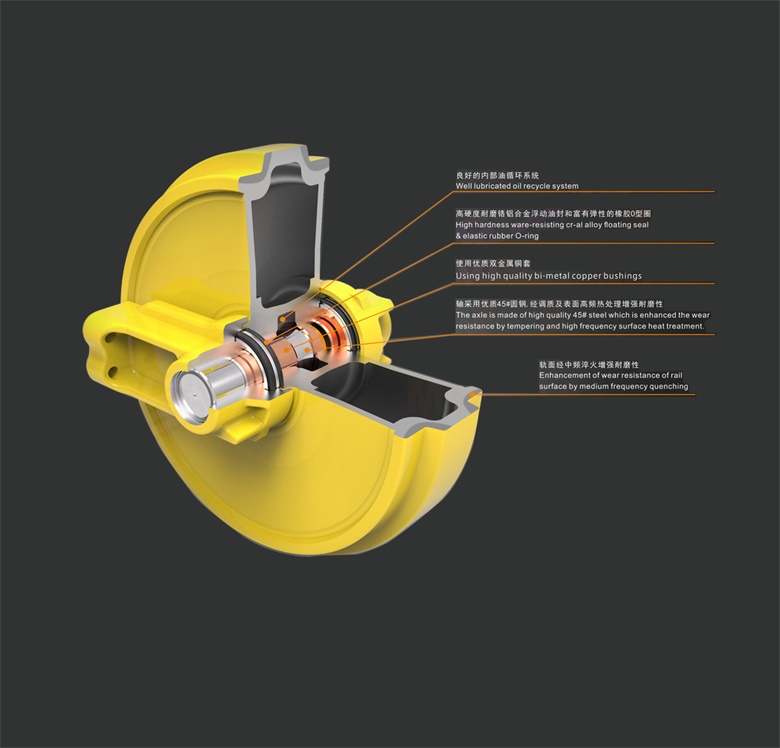 1. The Idler body is a casting part, and the wheel body has durability and rust resistance after special heat treatment.
2. High hardness wear-resistant chrome aluminum alloy floating oil seal and elastic rubber O-ring.
3.The Idler with the hardness of the wheel body diameter and the design of the guide shaft and the reasonable outer diamete to increases the wear life.
4. All of leading shaft, copper bushing and sealing parts are passed through the fully automatic production system, and the precision is controlled by the numerical control computer to ensure the accuracy of the shaft.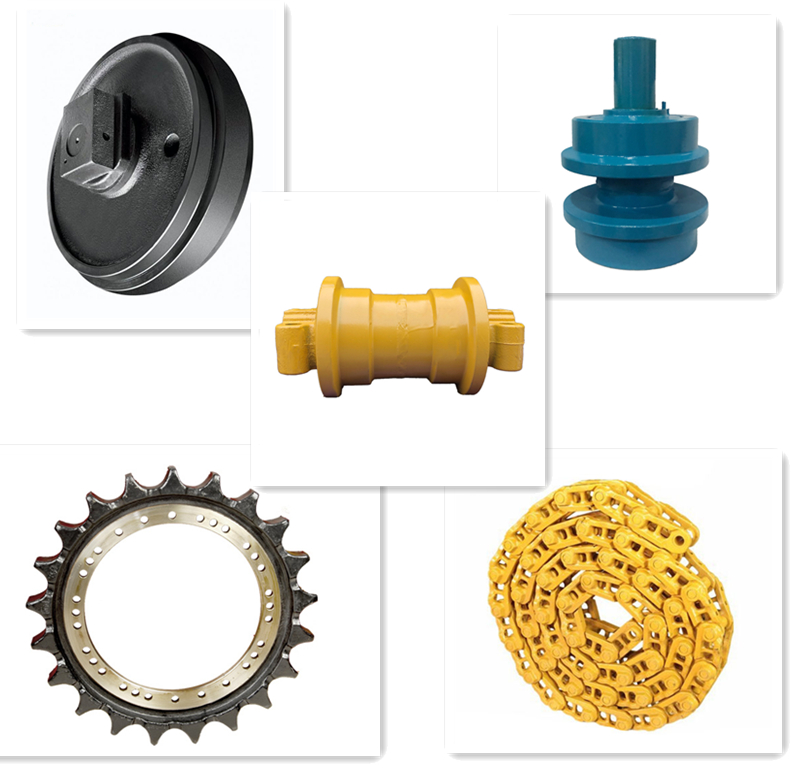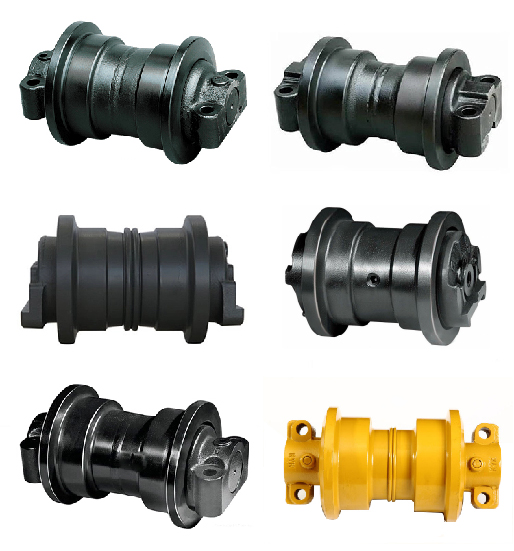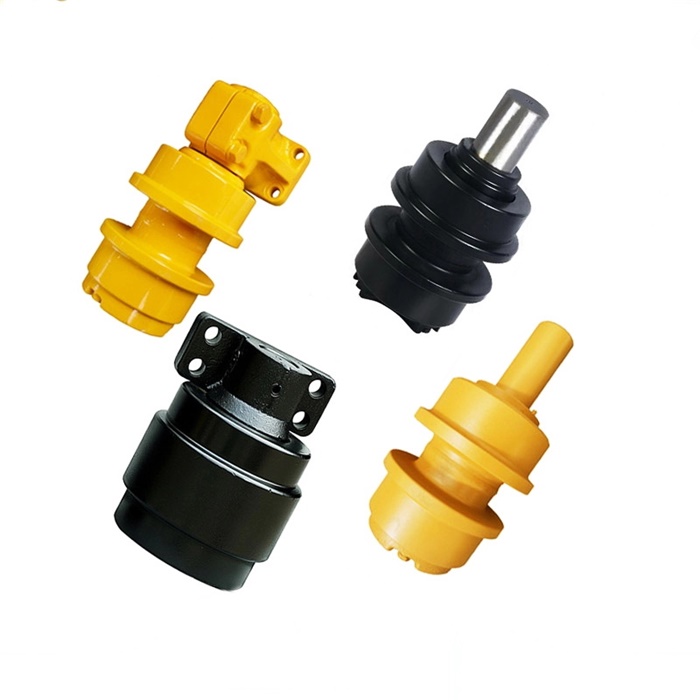 Main Causes of Idler Assembly Oil Filter Blocking
The main reasons are: the oil filter is clogged and the oil supply is insufficient, making the booster ineffective; the main clutch hydraulic system is short of oil; the booster is damaged or the booster safety valve is defective; the bimetal sleeve in the moving sleeve is burned. When there is a serious failure of the clutch lever, you should first check whether the oil level of its hydraulic system meets the requirements; if the oil level is appropriate, you can temporarily remove the oil filter and then pull the main clutch lever. If you feel that the lever is stiff, It means that the oil filter is blocked. In this case, you only need to clean or replace the oil filter.
If the oil circuit is normal, but the main clutch lever is heavy, youcan first check whether the safety valve of the booster is stuck or draining oil. If there is no problem with the booster safety valve, you must check the booster; or check the bimetal sleeve in the moving sleeve Whether it is burnt or not, it can be replaced with a new one. There are many metal peaks on the shaft surface, which destroys the integrity and continuity of the lubricant film between the shaft and the sliding bearing. During operation, a large amount of metal grinding debris will be generated in the lubricating oil, which will increase the surface roughness of the shaft and the bearing, and the lubrication condition will worsen, causing serious wear of the idler shaft and the sliding bearing.
Get the latest price? We'll respond as soon as possible(within 12 hours)