Excavator Undercarriage Parts PC100 Track Roller For KOMARSU
Excavator Undercarriage Parts PC100 Track Roller For KOMARSU
?>
Brand :F-Times,AFA,UTD
Product origin :Quanzhou Fujian China
Delivery time :30 days
Supply capacity :20000 pcs
Center shaft of PC100 track roller forged by 50Mn2 round steel material, medium frequency surface quenching heat treatment + quenching and tempering process, surface hardness HRC55/60, hardened layer depth up to 3-5mm, has excellent mechanical properties.
| | |
| --- | --- |
| Brand Name | F-Times,AFA,UTD |
| Products Type | PC100 Track roller |
| Place of Production | Quanzhou Fujian China |
| Use | Excavator, Bulldozer, ect |
| Technology | Forging Casting/Smooth Finish |
| Feature | Durable, Strong |
| Material | 40Mn, 50Mn |
| Color | Commonly use color, Customized |
| MOQ | 10pcs |
| Package | Customized |
| Shipment | FOB |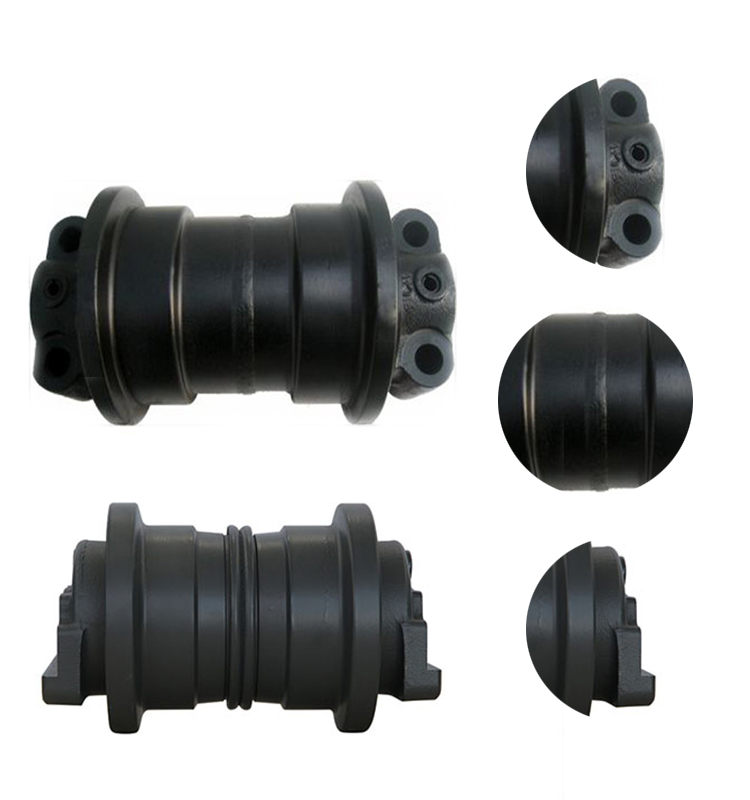 Product advantages
1. The Idler body is a casting part, and the wheel body has durability and rust resistance after special heat treatment.
2. High hardness wear-resistant chrome aluminum alloy floating oil seal and elastic rubber O-ring.
3.The Idler with the hardness of the wheel body diameter and the design of the guide shaft and the reasonable outer diamete to increases the wear life.

4. All of leading shaft, copper bushing and sealing parts are passed through the fully automatic production system, and the precision is controlled by the numerical control computer to ensure the accuracy of the shaft. 
PC100 track roller replacement procedure
1. After cleaning the dirt on the walking frame, park the equipment on a flat area.
2. Use a wrench to loosen the pressure-blocking cylinder's pressure relief plug. Do not loosen it more than 1 turn to prevent high-pressure grease from escaping and hurting people.
3. Use the working device (big boom cylinder) to support the vehicle body, lift the track pads, and use a pneumatic wrench to loosen the roller cover cap screws, but do not remove the screws completely.
4. Raise the boom cylinder, lower the track pads, and support the track pads with the track rollers. Loosen the screws to remove the tile cover, support the vehicle body again, and lift out the track rollers.
5. Install the PC100 track roller in the order of disassembly. The roller screws are coated with copper powder to prevent rust. After screwing it in place with a pneumatic wrench, the pound meter (torque tool) can be adjusted to increase the pound.
6. After the high-pressure grease is injected into the telescopic cylinder of the walking frame, the standard value is measured during forward and backward travel. The gap is about 10 ~ 30mm.
If it has not been replaced, the screw thread of the screw can still be used. It is very easy to remove the old one and replace it with a new one, and the new screw can be used. If the screw thread of the screw is not good enough, it will be a bit more troublesome. Use a screw longer than the original screw with a nut, and fix it with two nuts. However, this type is easy to damage in the future. It is best We need to solder it.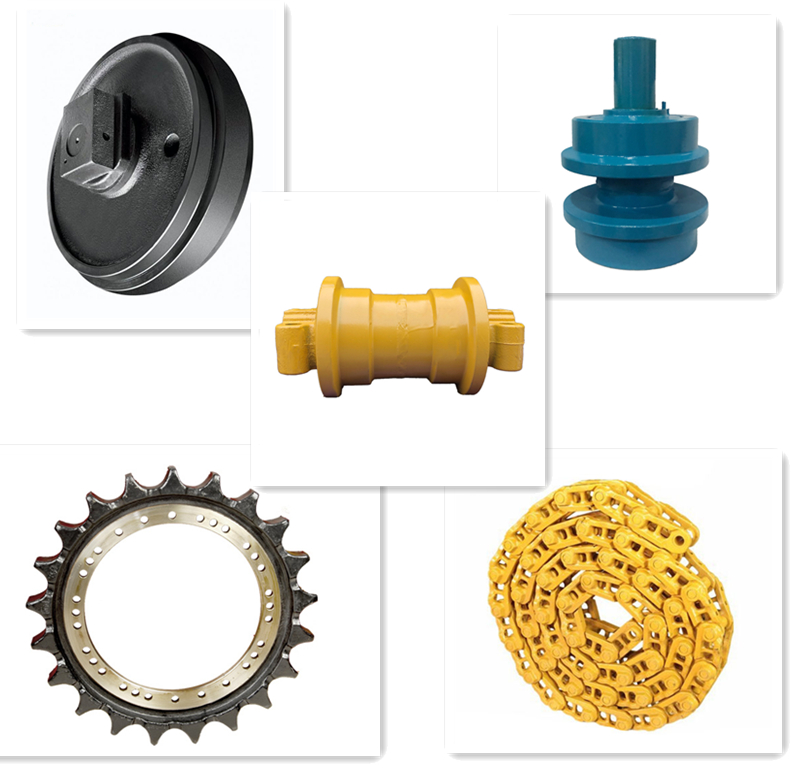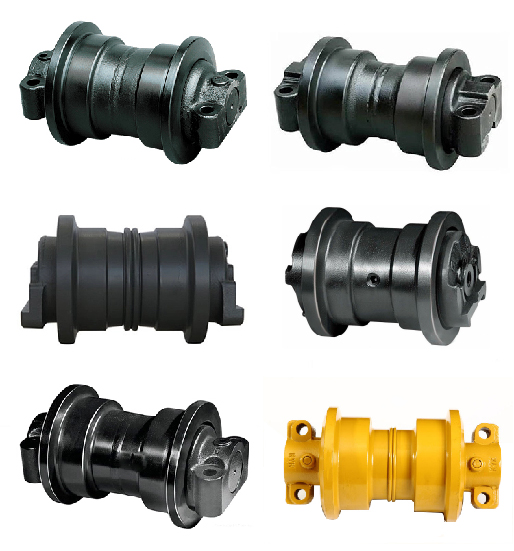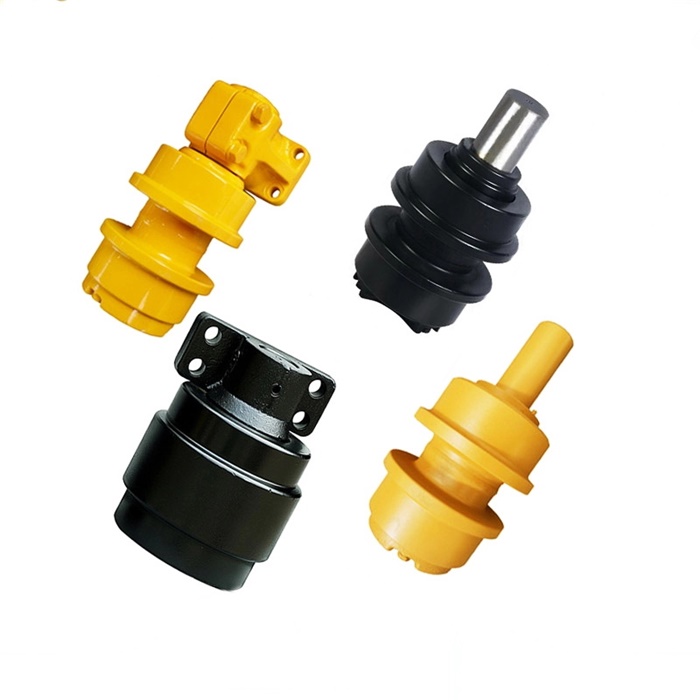 Track roller
Get the latest price? We'll respond as soon as possible(within 12 hours)