>
>
>
Excavator Undercarriage Parts PC200 Track Roller For KOMARSU
Excavator Undercarriage Parts PC200 Track Roller For KOMARSU
?>
Brand :F-Times,AFA,UTD
Product origin :Quanzhou Fujian China
Delivery time :30 days
Supply capacity :20000 pcs
PC200 track roller main shaft material is 50Mn high-quality carbon structural steel. The wheel body is formed by forging. After molding, the wheel body is quenched and tempered to a hardness of 26 ~ 32HRC to maintain the high strength, plasticity, Toughness and comprehensive mechanical properties.
| | |
| --- | --- |
| Brand Name | F-Times,AFA,UTD |
| Products Type | Track roller |
| Place of Production | Quanzhou Fujian China |
| Use | Excavator, Bulldozer, ect |
| Technology | Forging Casting/Smooth Finish |
| Feature | Durable, Strong |
| Material | 40Mn, 50Mn |
| Color | Commonly use color, Customized |
| MOQ | 10pcs |
| Package | Customized |
| Shipment | FOB |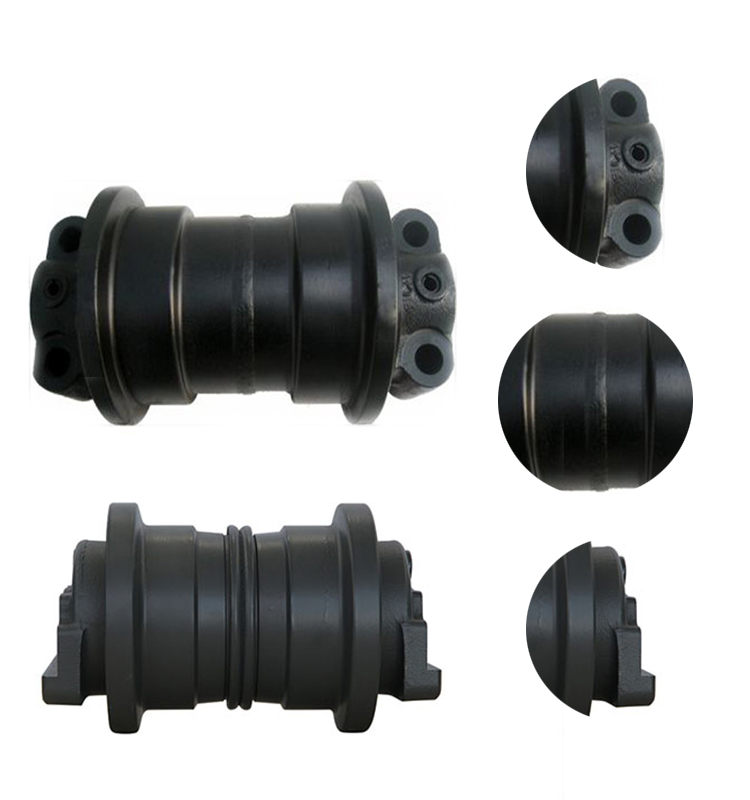 The structure of PC200 track roller
The outer cover and inner cover of the two ends of the main shaft of the PC200 track roller are fixed to the lower part of the crawler frame of the excavator. After the outer cover and the inner cover are fixed, both the axial movement of the main shaft and the rotation of the main shaft can be prevented. There are flanges on both sides of the wheel body, which can clamp the track chain rail to prevent the track from derailing and ensure that the excavator runs along the track.
A pair of floating seal rings and a floating seal ring are respectively provided inside the outer cover and the inner cover. After the outer cover and the inner cover are fixed, the floating seal ring and the floating seal ring are pressed against each other. The opposite contact surfaces of the two floating seal rings are smooth and hard, forming a sealing surface. When the wheel body rotates, the two floating seal rings rotate relatively to form a floating seal.
O-rings are used for sealing between the main shaft, the outer cover and the inner cover. The floating seal and O-ring 9 can prevent the lubricant in the track roller from leaking and prevent muddy water from entering the track roller. The oil hole in the plug is used to fill the inside of the track roller with lubricating oil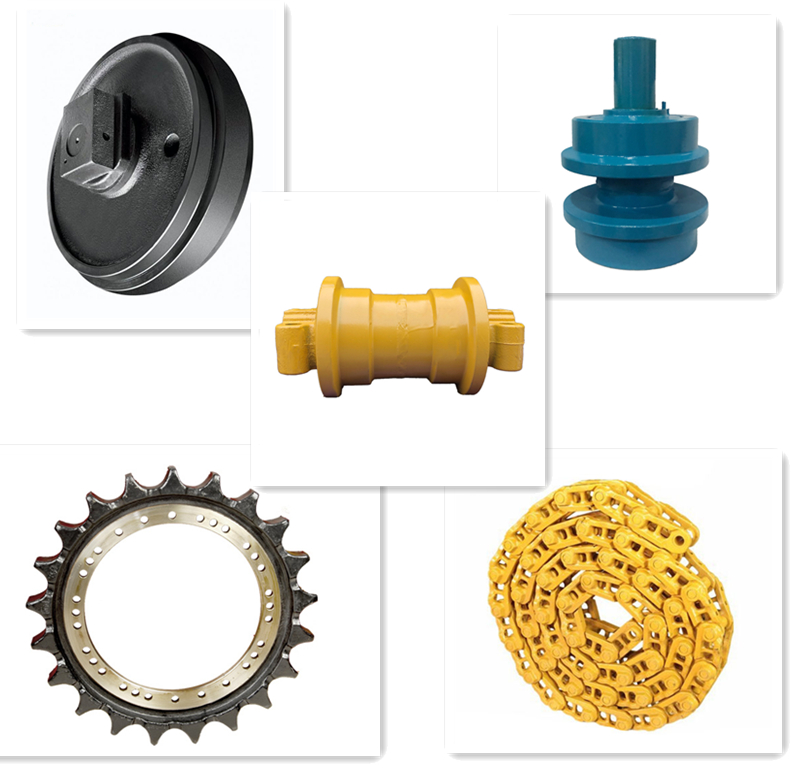 For the wear of Kobelco excavator tracks, the following measures can be taken:
1. if the excavator's walking mechanism shows obvious wear and tear in the early stage, the operation should be stopped immediately, and the degree of coincidence between the center of the guide wheel, the supporting chain wheel, the supporting wheel, the driving wheel and the longitudinal centerline of the traveling frame should be checked;
2. In order to extend the service life, the front and rear track rollers can be replaced, but the original position of the single and double track rollers on the walking frame must be maintained.
3. after the components of the walking mechanism wear to the limit of use, the guide wheel, the supporting sprocket, the supporting wheel, the driving wheel gear teeth, spurs, and chain links can be repaired or replaced by overlay welding;
4. For the track chain track pitch becoming longer due to wear and tear, you can take reverse track links to remedy or replace with new ones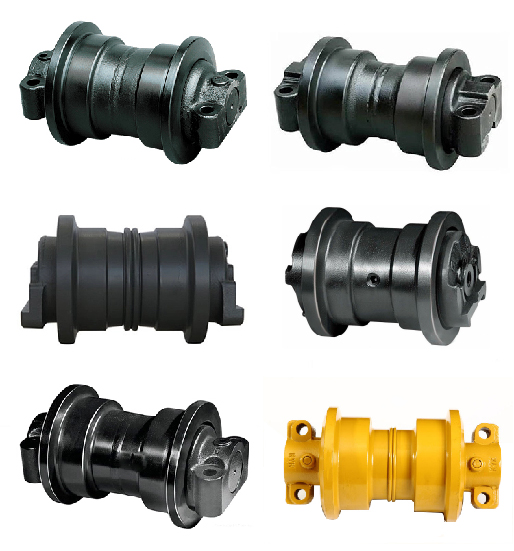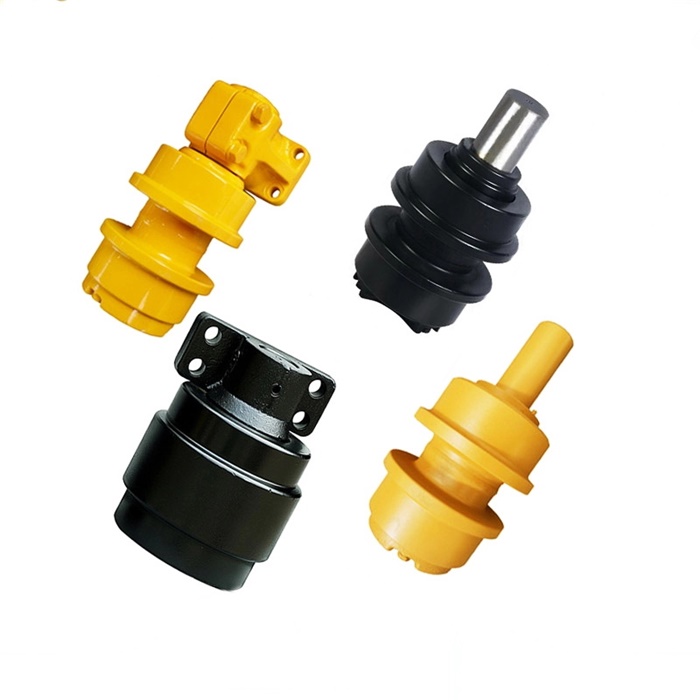 Track roller
Get the latest price? We'll respond as soon as possible(within 12 hours)