Excavator Undercarriage Parts PC300 Front Idler For KOMATSU
Excavator Undercarriage Parts PC300 Front Idler For KOMATSU
?>
Brand :F-Times,AFA,UTD
Product origin :Quanzhou Fujian China
Delivery time :30days
Supply capacity :20000pcs
Our Idler is made of alkaline phenolic resin sand or water glass sand.
The wheel and rail surface is heated by matrix normalizing+medium frequency induction.
The surface hardness achievable HRC48-58 and the hardening depth is 4-6mm (HRC45) the above.It has rugged high impact and proper wear resistance.
| | |
| --- | --- |
| Brand Name | F-Times,AFA,UTD |
| Products Type | Front Idler |
| Place of Production | Quanzhou Fujian China |
| Use | Excavator, Bulldozer, ect |
| Technology | Forging Casting/Smooth Finish |
| Feature | Durable, Strong |
| Material | 40Mn, 50Mn |
| Color | Commonly use color, Customized |
| MOQ | 10pcs |
| Package | Customized |
| Shipment | FOB |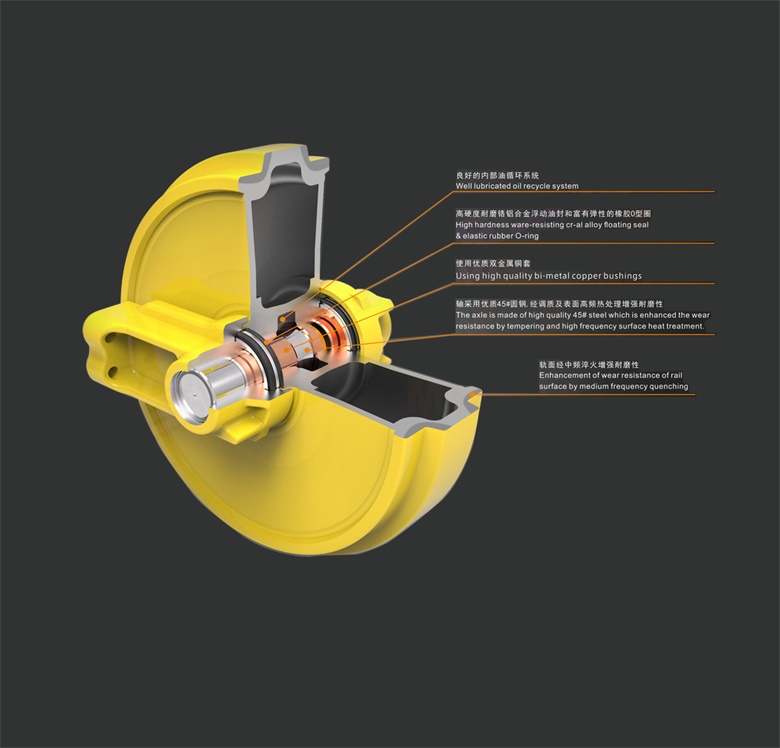 How to replace the front idler of an excavator


1. first remove the track of the excavator.
Remove a single valve in the place of the grease mouth, release the butter inside, and push the front idler wheel in with a bucket to make the track as loose as possible. If the excavator used is below 150, remove the track pin Then, if it is more than 150, use a bucket to hook the track down, remember to remove the single valve, otherwise it is not easy to remove the track, and even worse to install it.
2. Install the front idler.
The installation of the front idler wheel of the excavator is the same as the general idler wheel installation method. Use a jack to support the bulldozer, and then use a screwdriver to unscrew the screws. After removing them, install the new wheels and apply lubricant to complete the installation.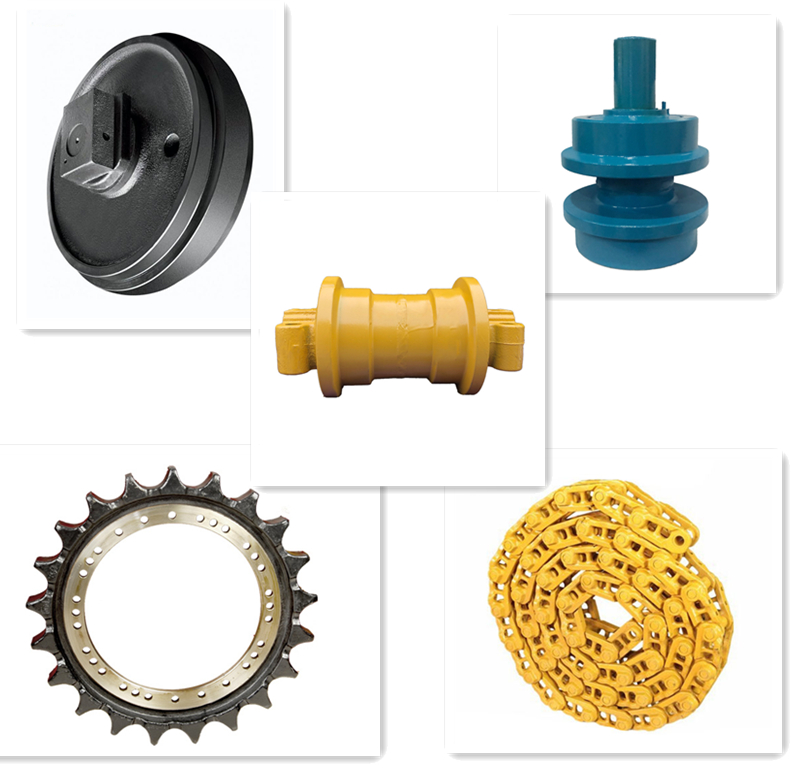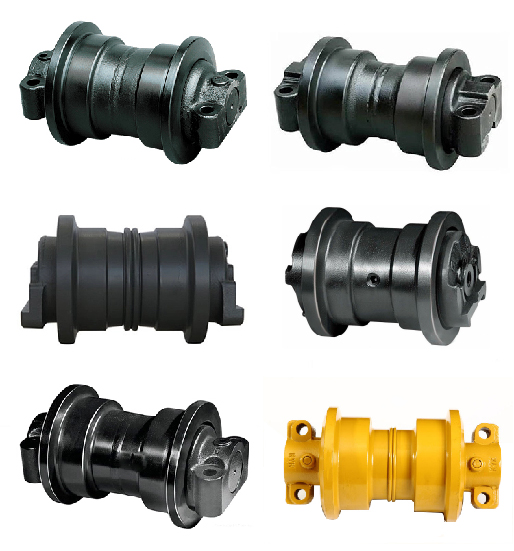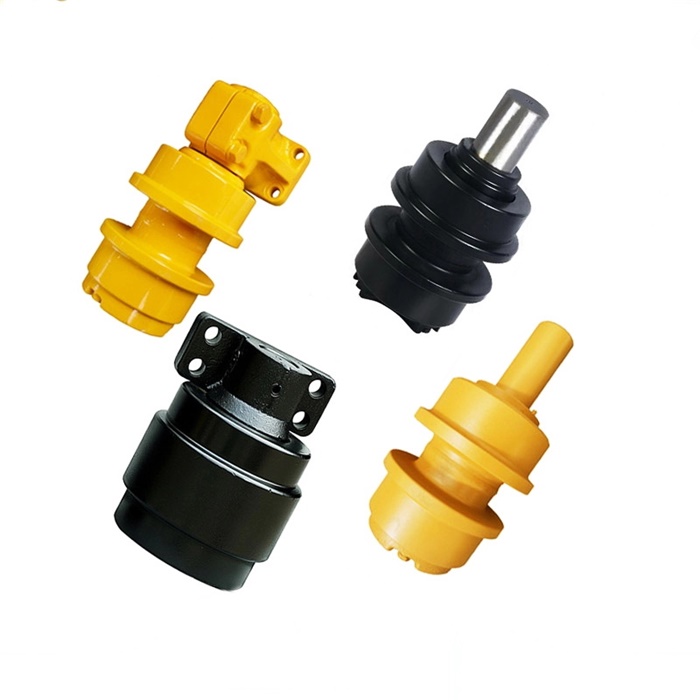 Wear causes of front idler
Front idler shaft wear and sliding bearing sleeve burnout are caused by the deterioration of the lubrication condition between the front idler shaft and the sliding bearing sleeve, which is caused by the boundary lubrication conversion to a part of the dry friction state. In normal operation, there is a certain gap between the front idler shaft and the plain bearing shaft sleeve and there is an oil film, which forms liquid lubrication. The resulting heat is small and is taken away by the lubricating oil, so that the bearing operating temperature is normal .
If the lubricating state of the bearing sleeve and the shaft deteriorates to form a part of the dry friction state, the friction power consumption increases sharply and a large amount of friction heat is generated; when the temperature exceeds the melting point of the alloy on the surface of the sleeve, the surface of the sleeve starts to melt until it is completely burned .
Get the latest price? We'll respond as soon as possible(within 12 hours)