Excavator Undercarriage Parts PC300 Track Link For KAMOTSU
Excavator Undercarriage Parts PC300 Track Link For KAMOTSU
?>
Brand :F-Times,AFA,UTD
Product origin :Quanzhou Fujian China
Delivery time :30days
Supply capacity :20000pcs
The chain is forged with 35MnB special steel, and the technology of strengthening structure and advanced quenching heat treatment hardening process make the product excellent in toughness and wear resistance, continuous, no cracking, no bending. The heat treatment layer depth is 0.8CM. And it has a self-sufficient lubrication system that automatically separates sand from gravel during work, significantly improving the life of the chain.
| | |
| --- | --- |
| Brand Name | F-Times,AFA,UTD |
| Products Type | Track Link |
| Place of Production | Quanzhou Fujian China |
| Use | Excavator, Bulldozer, ect |
| Technology | Forging Casting/Smooth Finish |
| Feature | Durable, Strong |
| Material | 35Mn |
| Color | Commonly use color, Customized |
| MOQ | 10pcs |
| Package | Customized |
| Shipment | FOB |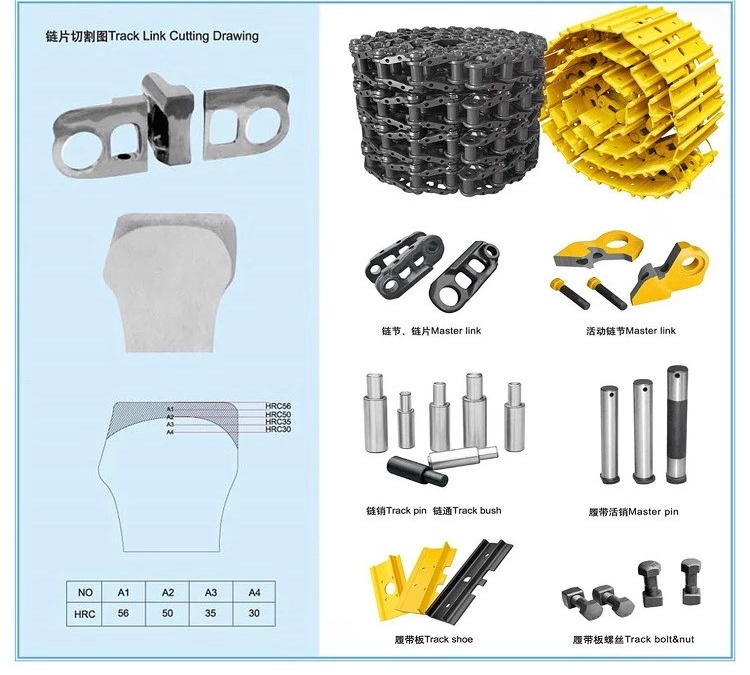 Main reasons for excavator track links to loose
  1. Off-chain caused by failure of the tensioning cylinder. At this time, you should check whether the tension cylinder has forgotten to butter, and see if there is any oil leakage from the tension cylinder.
  2. the off-chain caused by severe track wear. If it is used for a long time, the track must be worn, and the wear of the links, chain barrels and other components on the track will also cause the track to become off-chain.
  3. Dechaining due to wear of the chain protector. Almost all excavator tracks now have chain protectors, and chain protectors can play a very important role in preventing delinking, so it is also important to check whether the chain protectors are worn.
  4. Disengagement caused by wear of drive motor ring gear. For the drive motor ring gear, if the wear is severe, we need to replace it, which is also an important reason for the excavator off-chain.
  5. Dechaining caused by the damage of the supporting sprocket. Under normal circumstances, oil leakage from the sprocket oil seal will cause serious wear of the sprocket, which will cause the track to be off-chain.
  6. Off-chain caused by damage of guide wheel. When looking at the guide wheel, check that the screws on the guide wheel are not missing or broken. The slot of the card guide wheel is not deformed.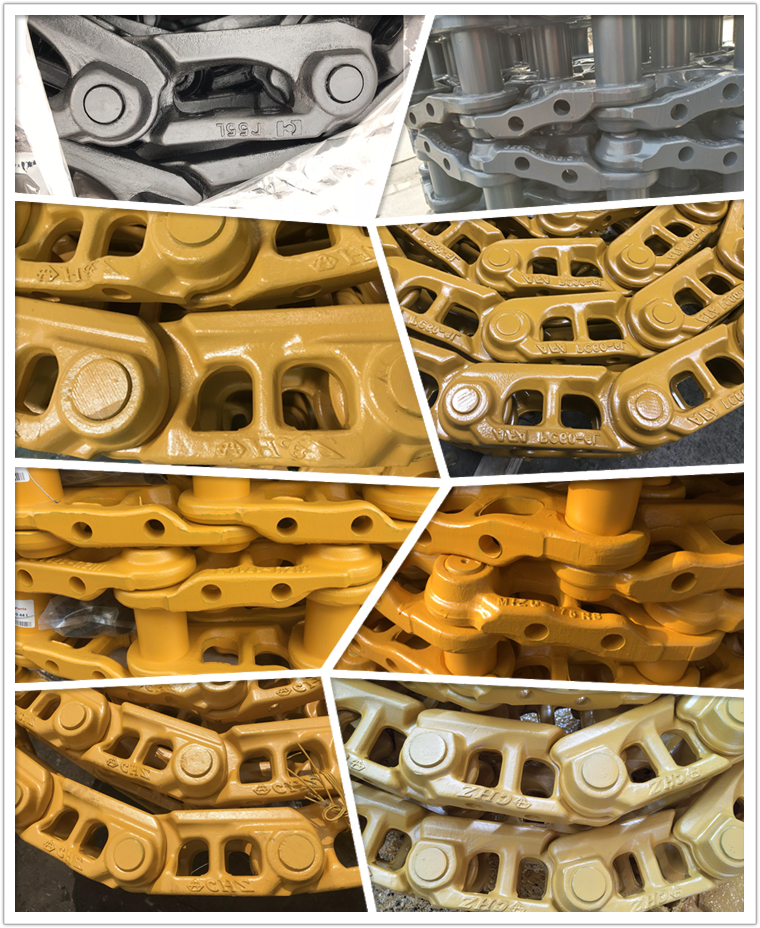 Excavator track link derailed, how to install
  When the track of an excavator derails, how to get it back to normal, we also need a fulcrum. Our fulcrum is the bucket of the excavator. Depending on the derailment of the track, the track can be loaded back with the tacit cooperation of the bucket and walking.
  The excavator is derailed, but that is a very serious matter, and accidents can easily cause accidents.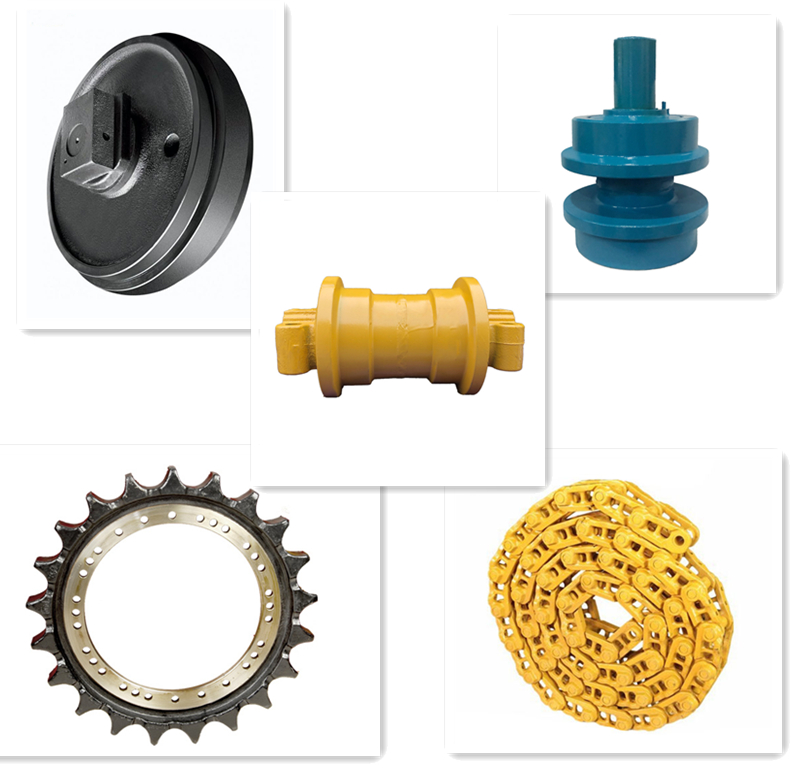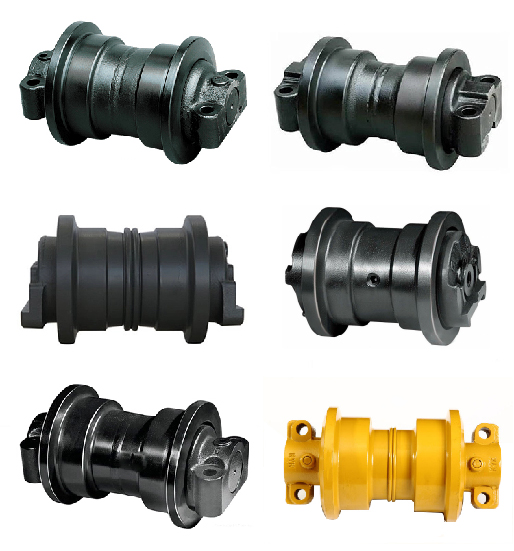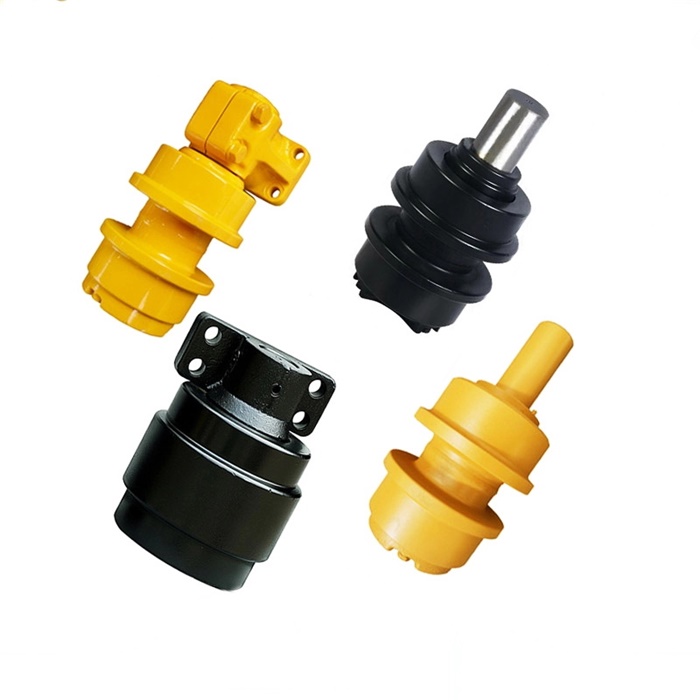 Track roller
Get the latest price? We'll respond as soon as possible(within 12 hours)