Excavator Undercarriage Parts PC400 Track Link For KOMATSU
Excavator Undercarriage Parts PC400 Track Link For KOMATSU
?>
Brand :F-Times
Product origin :Quanzhou Fujian China
Delivery time :30days
Supply capacity :20000pcs
The raw material of the PC400 track link is not heat-treated, and there are obvious traces after striking. After I passed the heat treatment, the surface hardness of this pin has reached 20 times or more, and the abrasion resistance and toughness are good and will not break.
| | |
| --- | --- |
| Brand Name | F-Times,AFA,UTD |
| Products Type | Track Link |
| Place of Production | Quanzhou Fujian China |
| Use | Excavator, Bulldozer, ect |
| Technology | Forging Casting/Smooth Finish |
| Feature | Durable, Strong |
| Material | 35Mn |
| Color | Commonly use color, Customized |
| MOQ | 10pcs |
| Package | Customized |
| Shipment | FOB |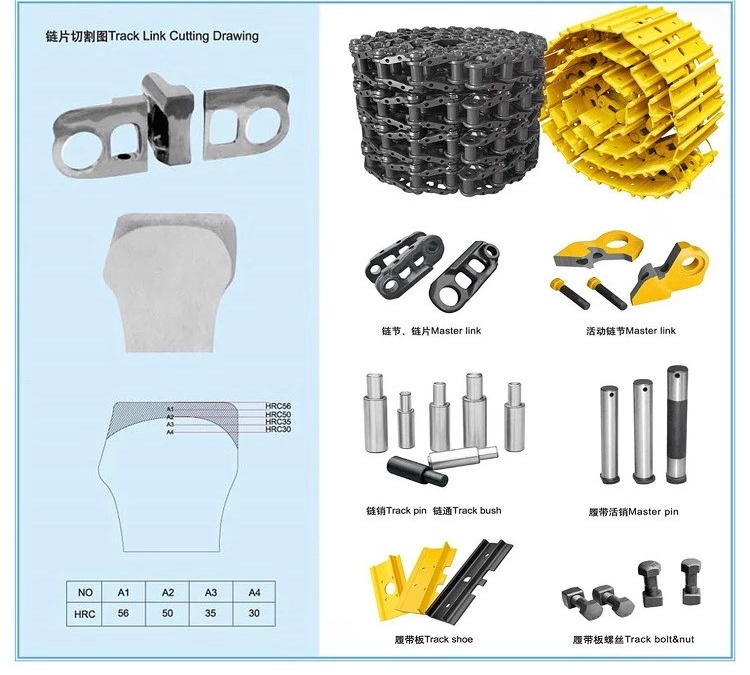 Tightening of excavator track links in different environments
This problem is of concern to many excavator drivers, because excavators of different tonnages must use different standards of tightening in front of different working conditions, so as to increase the effect and life of the crawler!
1. On hard and flat roads, such as concrete hard roads or municipal flat shoulders, the tracks should be adjusted tightly because once the track is too long or slightly loose, it will increase the wear of the track roller.
2. On uneven roads, such as gravel roads, potholes, etc., the tracks should be loosened to reduce the intensity of wear.
3. If the excavator works in a soft environment for a long time, such as sandy roads and silt roads, the track should be adjusted loosely, because the track is often easy to adsorb dirt. After the track is loosened, the walking force area can be increased to prevent walking. The slipping caused an excessive load on the travel motor.
4. This point is more important, that is, it is necessary to make the tension of the crawlers on the left and right sides of the excavator the same, to prevent the walking deviation from seriously affecting the excavator!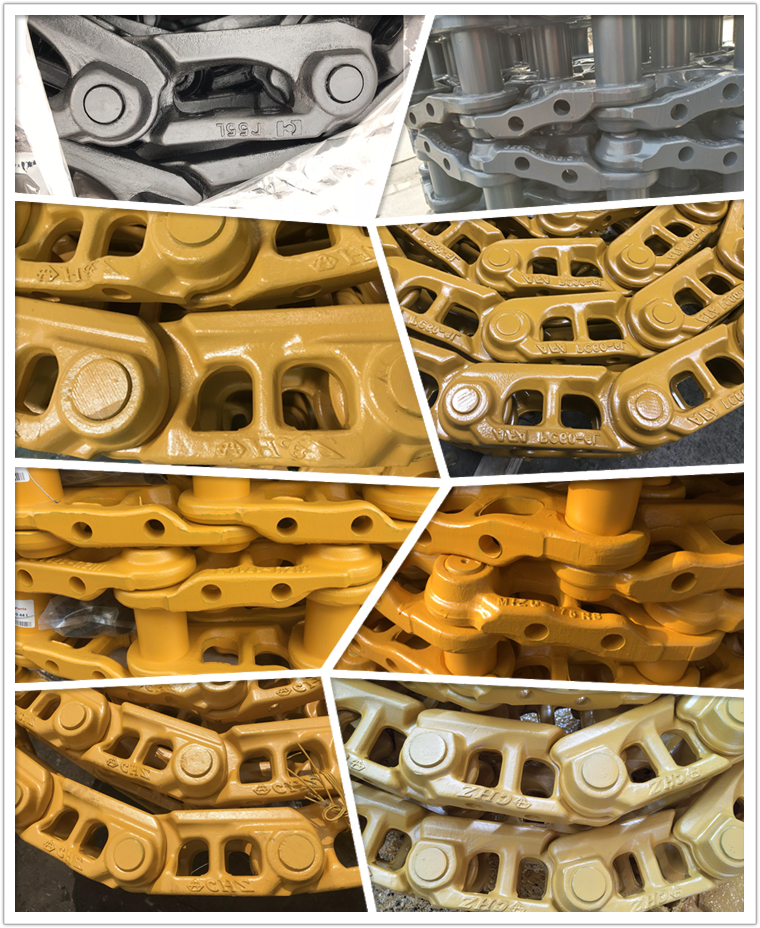 The track link carries a lot of weight, and it walks in the harsh working environment of large open-pit mines. The wear is very large. Once a failure occurs, it is difficult to repair it on site. We have independently developed a dry chain through-pin oiling device, which increases the lubrication effect between the shaft and sleeve of each section, greatly reduces wear, and triples the service life of the chain. The traditional king pin oil chain sprocket is improved to an intermeshing design, which solves the problem of difficult repair and disassembly of the crawler chain on site.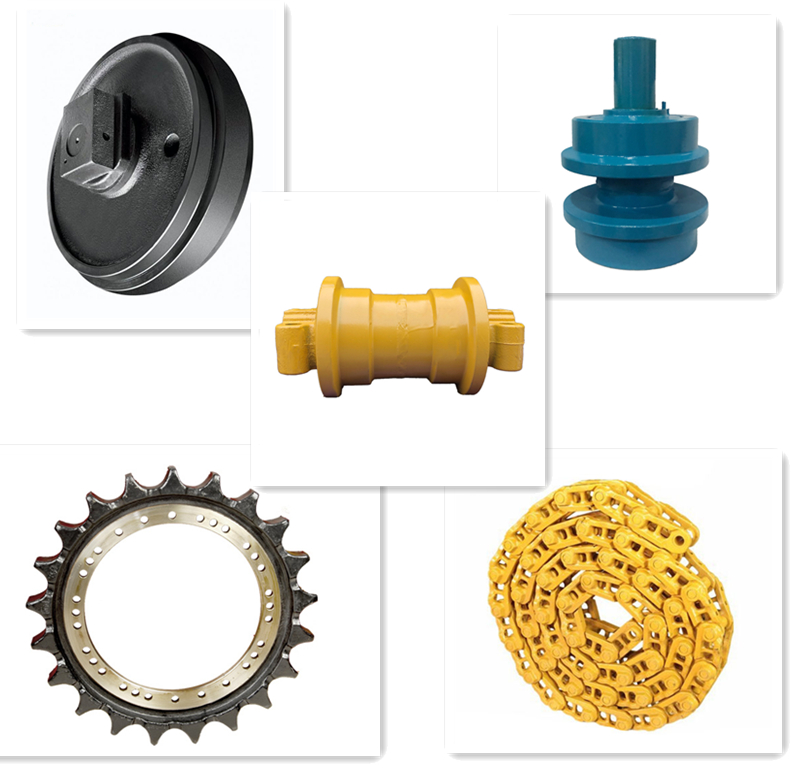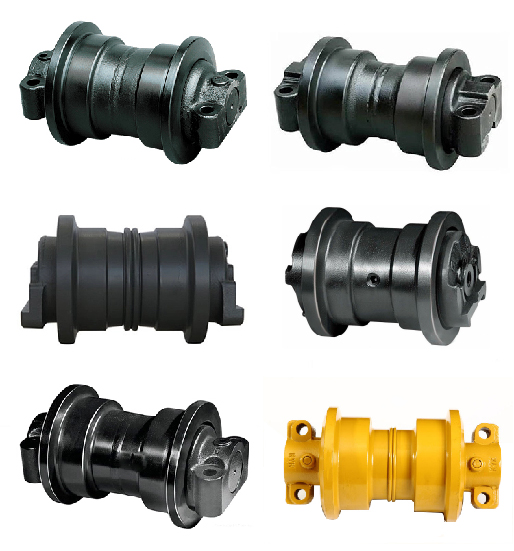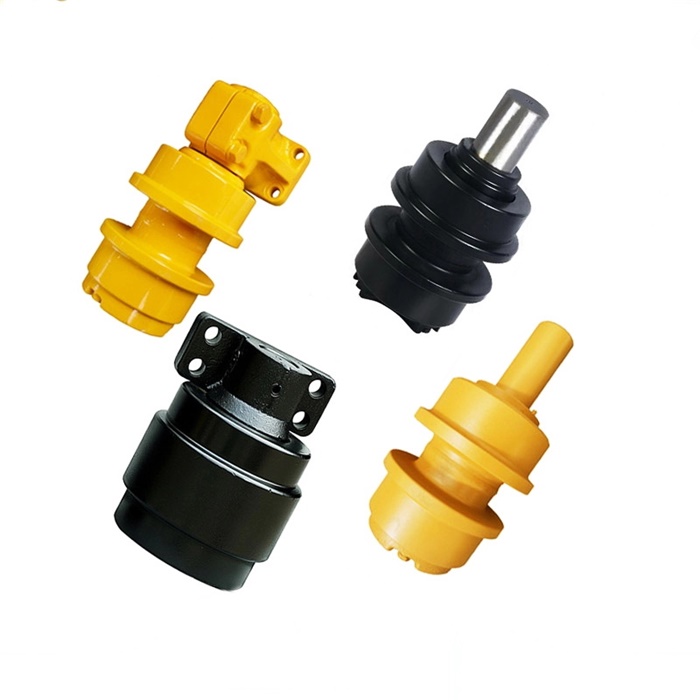 Track roller
Get the latest price? We'll respond as soon as possible(within 12 hours)