Excavator Undercarriage Parts PC60 Front Idler For KOMATSU
Excavator Undercarriage Parts PC60 Front Idler For KOMATSU
?>
Brand :F-Times,AFA,UTD
Product origin :Quanzhou Fujian China
Delivery time :30days
Supply capacity :20000pcs
Our Idler is made of alkaline phenolic resin sand or water glass sand.
The wheel and rail surface is heated by matrix normalizing+medium frequency induction.
The surface hardness achievable HRC48-58 and the hardening depth is 4-6mm (HRC45) the above.It has rugged high impact and proper wear resistance.
| | |
| --- | --- |
| Brand Name | F-Times,AFA,UTD |
| Products Type | Front Idler |
| Place of Production | Quanzhou Fujian China |
| Use | Excavator, Bulldozer, ect |
| Technology | Forging Casting/Smooth Finish |
| Feature | Durable, Strong |
| Material | 40Mn, 50Mn |
| Color | Commonly use color, Customized |
| MOQ | 10pcs |
| Package | Customized |
| Shipment | FOB |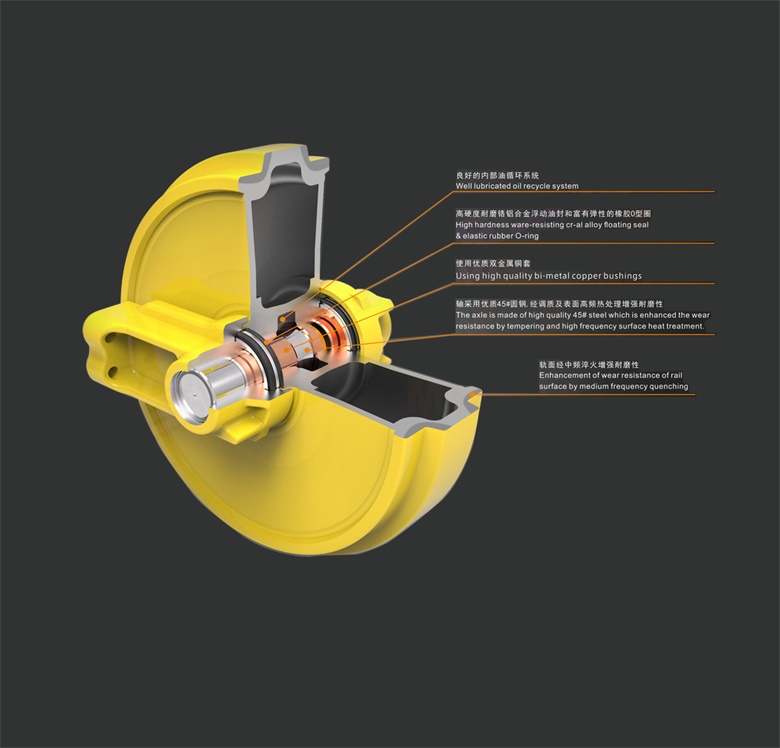 1. The Idler body is a casting part, and the wheel body has durability and rust resistance after special heat treatment.
2. High hardness wear-resistant chrome aluminum alloy floating oil seal and elastic rubber O-ring.
3.The Idler with the hardness of the wheel body diameter and the design of the guide shaft and the reasonable outer diamete to increases the wear life.
4. All of leading shaft, copper bushing and sealing parts are passed through the fully automatic production system, and the precision is controlled by the numerical control computer to ensure the accuracy of the shaft.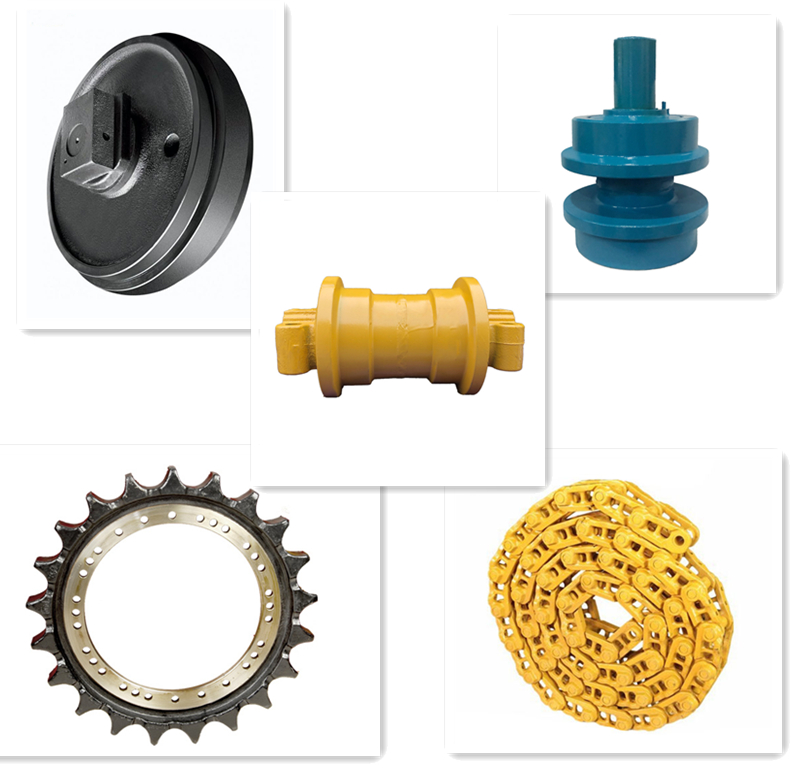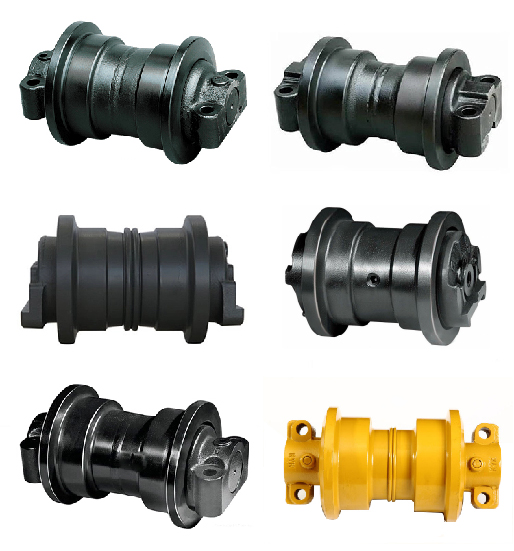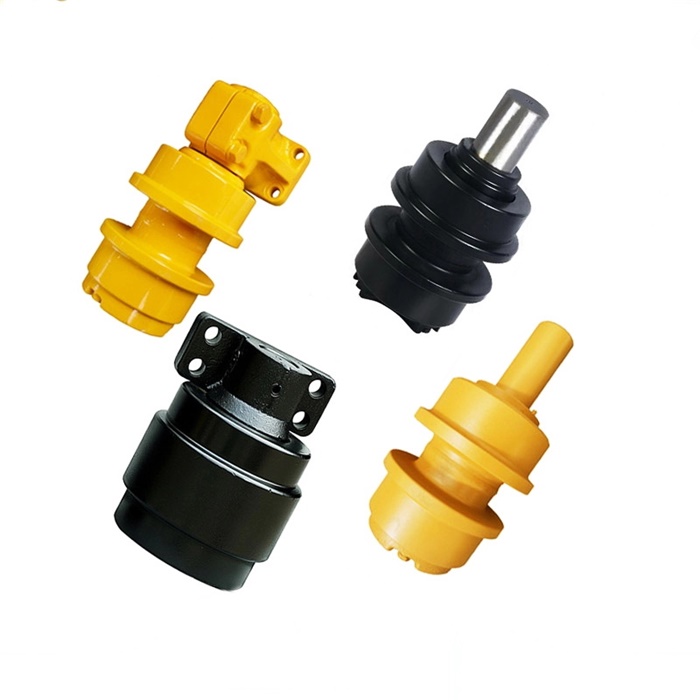 Grinding process of front idler
The grinding of the front idler is a method of processing the front idler wheel when the other metal cutting methods fail to meet the surface accuracy of the front idler wheel. Because this method is very demanding, it is a precision machining process. For manufacturers without experience or technical skills, we do not recommend you to use the grinding process, because it may cause damage to the front idler.
The basic principle of grinding is between the workpiece and the workpiece, or between the grinding tool and the workpiece under a certain pressure and friction, and then cooperate with various abrasives to perform micro-cutting on the workpiece. Generally speaking, the greater the pressure, the more efficient the grinding will be. The higher the pressure is, the more precise the pressure control will be. If the pressure is applied a little, the front idler will be deformed. If the pressure is small, the expected effect will not be achieved. Therefore, mastering the force is the core of the grinding technology.
Get the latest price? We'll respond as soon as possible(within 12 hours)