Excavator Undercarriage Parts PC60 Track Roller For KOMARSU
Excavator Undercarriage Parts PC60 Track Roller For KOMARSU
?>
Brand :F-Times,AFA,UTD
Product origin :Quanzhou Fujian China
Delivery time :30days
Supply capacity :20000pcs
PC60 track roller is forged by 50Mn2 round steel material with good hardenability.
Center shaft is forged by 50Mn2 round steel material, medium frequency surface quenching heat treatment + quenching and tempering process, surface hardness HRC55/60, hardened layer depth up to 3-5mm, has excellent mechanical properties.
| | |
| --- | --- |
| Brand Name | F-Times,AFA,UTD |
| Products Type | PC60 Track roller |
| Place of Production | Quanzhou Fujian China |
| Use | Excavator, Bulldozer, ect |
| Technology | Forging Casting/Smooth Finish |
| Feature | Durable, Strong |
| Material | 35Mn |
| Color | Commonly use color, Customized |
| MOQ | 10pcs |
| Package | Customized |
| Shipment | FOB |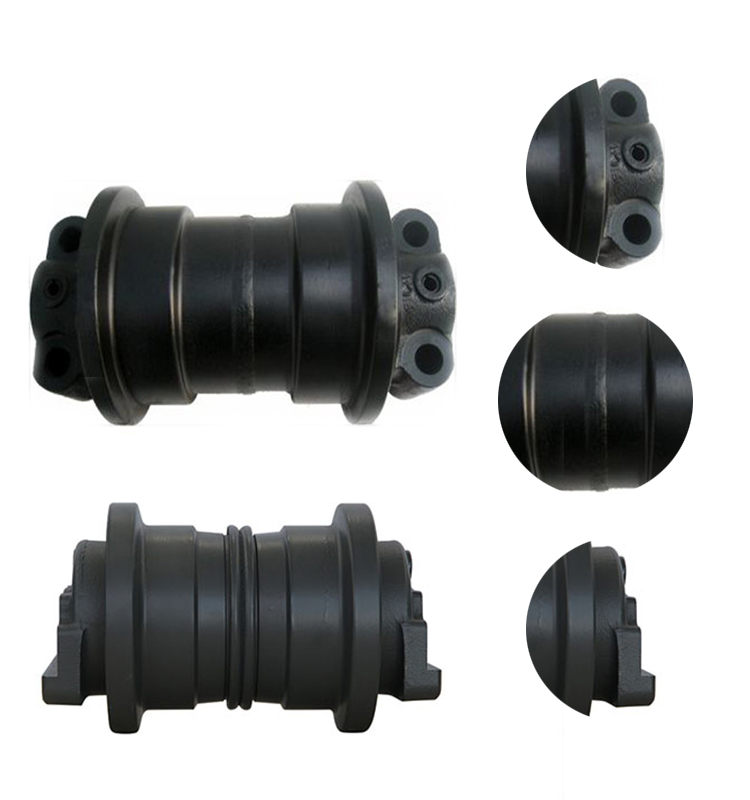 Wheel body material and heat treatment
High-quality rollers: The material of the wheel body is 40Mn2 round steel, and the heat treatment method is overall heating for heat treatment. The surface hardness is 50-60HRC, and the hardened layer is 6-30mm. The body hardness meets the overall design requirements of the main engine factory, which guarantees the product. Has good abrasion resistance and sufficient load capacity.
Medium-grade roller: made of 50Mn round steel, using medium frequency hardening process, surface hardness of 50-60HRC, within 5mm of hardened layer, the hardened layer is shallow, the substrate also maintains the steel matrix state, and the wear resistance and load capacity are poor .
Low-end grade roller: the material is forged with 45 steel or 50Mn billet, the material is poor, the bearing capacity is poor, the intermediate frequency treatment process is poor, the heat treatment index cannot meet the process requirements, and the wear resistance cannot be guaranteed.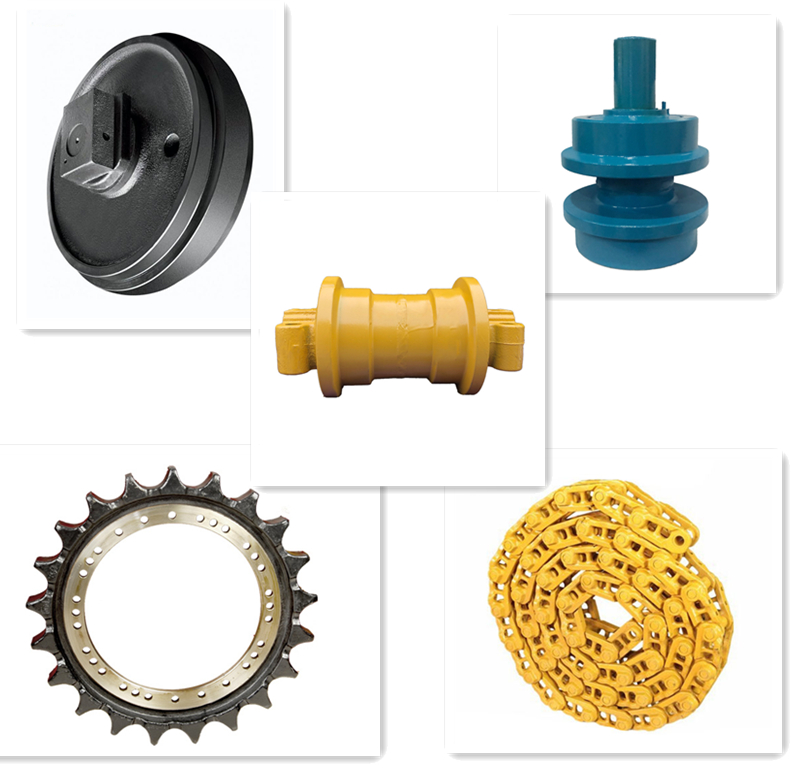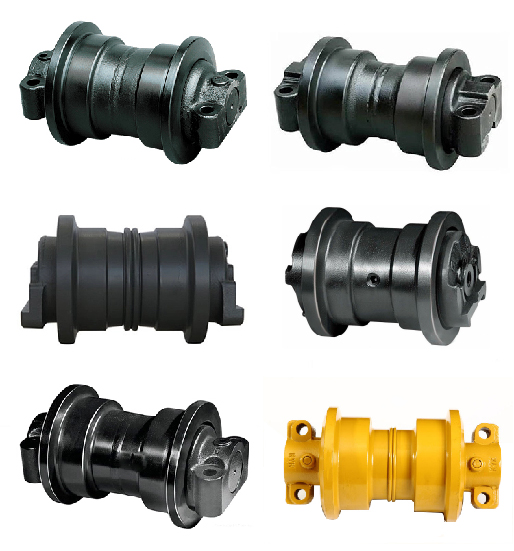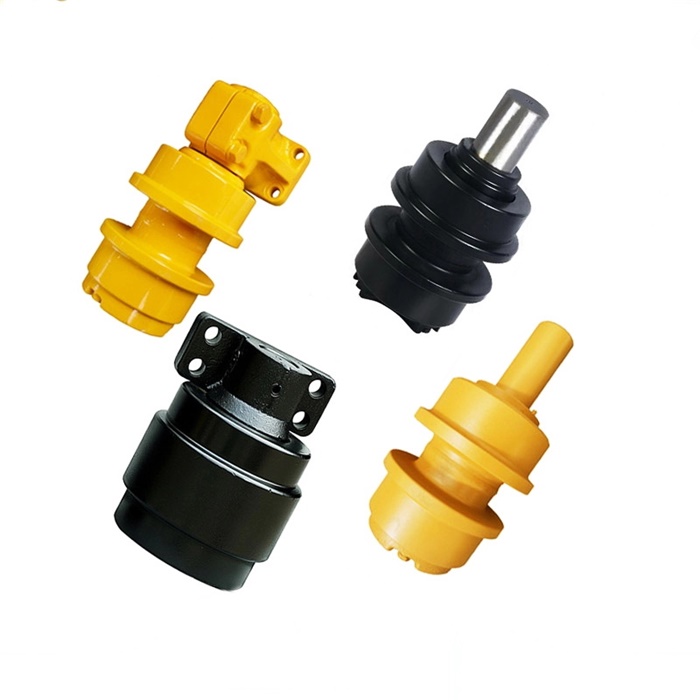 What is the difference between Komatsu excavator PC60 track roller and sprocket
1. Support rollers: heavy bearing, high strength requirements, generally use sliding bearings; and the installation position is close to the ground, often immersed in rock, soil and mud water, high sealing requirements, tight seals, high friction, not easy to rotate, only load bearing Only then can it turn.
2. Supporting sprocket wheel: It only bears the weight of the upper track sinking and has a small bearing capacity (far less than the load of the bearing wheel). Rolling bearings are generally used and installed above the track frame, away from the ground, not easily polluted, and have low sealing requirements. The seal is relatively loose, the friction is small, it is easy to rotate, and the friction with the track chain is small to prevent mutual wear.
If a roller is used to replace the supporting sprocket, the wheels will not rotate, the track chain and the wheel will rub against each other, and it is easy to wear prematurely. Therefore, the supporting sprocket cannot be replaced by a supporting wheel.  
Get the latest price? We'll respond as soon as possible(within 12 hours)